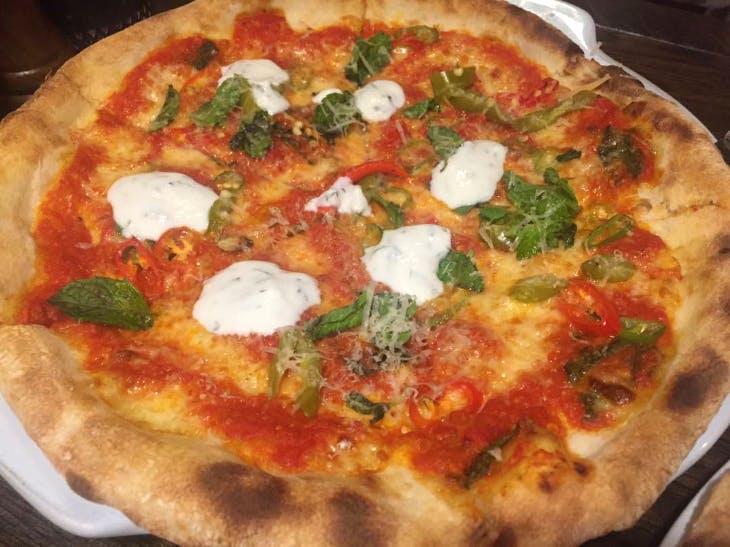 Delish Desserts And A Bomb Garlic Bread At Jamie's Italian
What Makes It Awesome
Due to my obsession with great doughs, Jamie's has been a 'love at first bite' affair. They serve their garlic bread as mini buns or as a flatbread, but I always have the latter. Well fermented dough, crisp exterior and soft interior, slathered with garlic and served with an olive tapenade is the recipe for success. Their pizzas are divine, because a great dough makes a great pizza :)
What Could Be Better?
Although they boast of an extensive bar, I wasn't a fan of the Chilli Caprihana which was a mini glass filled mostly with crushed ice, yet cost us around INR 700 bucks. My friend's Classic Mojito and the Raspberry Mule were well-made and not outrageously expensive at INR 400 a pop.
What's My Pro Tip?
Definitely try their Dessert Platter which comes with small portions of 5 desserts - an Orange infused Tiramisu, Baked Cheesecake, Brownie with Vanilla Bean Ice Cream and Caramel Popcorn, Orange Polenta Cake and a rich bitter Chocolate Mousse.
More Information
Jamie's Italian
Wi-Fi Available

Nearest Metro Station: CHHATTARPUR
Comments