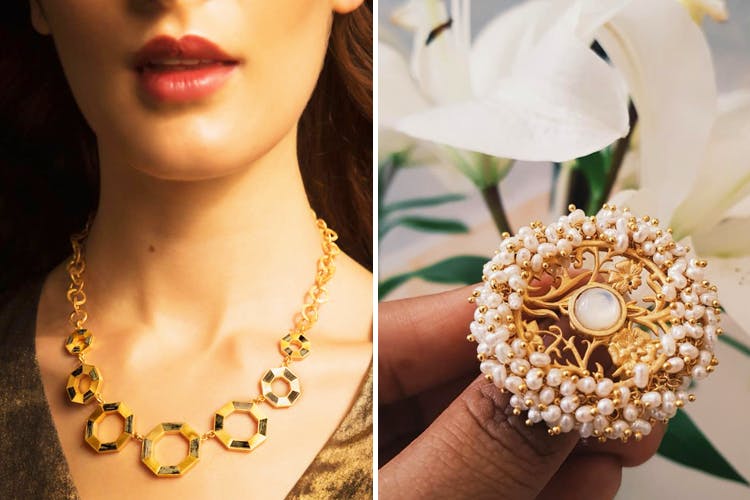 Bookmark Zariin for Gemstone Studded Accessories For All Occasions
Shortcut
Mamta and Vidhi Gupta's brainchild, Zariin should be your go-to for a mix of gold and silver-plated pieces of jewellery, all centred around semi-precious stones. Minimal yet edgy, versatility is the name of their game.
What Makes It Awesome
Without a doubt, the star of Zariin's show is their use of gemstones to put forth accessories that are bold and innovative in design but manage to be elegant in their aesthetic. Whether it's their double gemstone rings or their use of baroque pearls, we'd use these to dress up any ensemble in a second.
What makes it to our wishlist? The Tale of Two Stones Quartz Ring and the Stack Me Up Mixed Stones Bangle range.
We say gemstone studded jewels and you think chunky pieces, but Zariin nails the balancing act- creating both stocky jewellery (that's still easy on the eyes) as well as delicate pieces that come with smaller stones. They even have a few accessories that have only gold and silver and we love that their collections are all thematic.
Women of all ages, shapes and sizes. Whether you're a university student looking to be spunky, or slightly older with a penchant for understated bling, we'd recommend Zariin all the way.

So, We're Saying..
Check out more options on their website and follow them on Facebook for more info.
More Information
Zariin
Nearest Metro Station: MALVIYA NAGAR
Comments