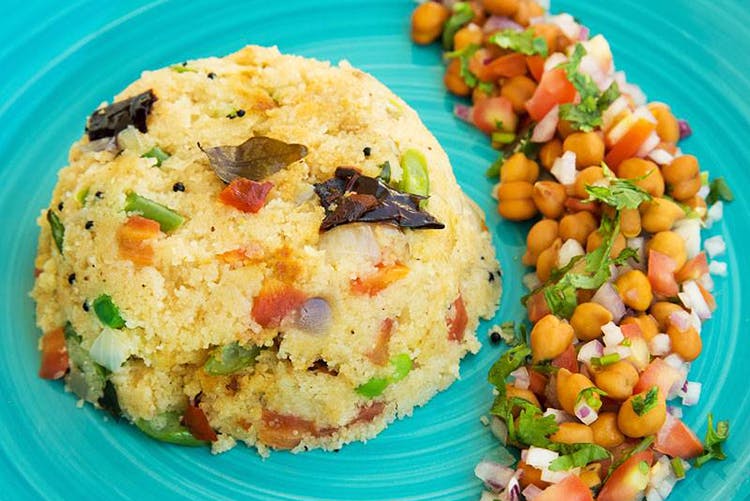 Breakfast Bay, Your New Breakfast Bae
Shortcut
Too busy to eat breakfast? App-based service Breakfast Bay has you covered, delivering hot meals to your home, or office, doorstep.
What is it?
A modern, Delhi-centric, take on the Mumbai tiffinwallahs, Breakfast Bay is a food delivery app based out of Gurgaon. With the aim to make doorstep delivery affordable and healthy, they bring you a hearty breakfast daily so you can keep up your hectic schedule with one less thing to worry about.
What do they serve?
At this current time they work on a single menu item basis, whereby only one type of item is sold on a particular day. Some of the previous dishes they've had in the past are Macaroni with Banana Custard, Masala Fried Idli with Rice Kheer, Vermicelli Pulao with Kabuli Chana Chaat, and Veg Paranthas with Pindi Chhole and Vegetable Raita. They are a healthy, vegetarian option for office-goers, with a decent range of flavours.
Who are they for?
Perfect for young metropolitans who, in the rush to get to work, don't find time to make or eat breakfast. They are also a good service for kids of working parents, for a meal before school, and of course for the average everyday man who might be too lazy to cook up a storm in the kitchen, first thing in the morning.
Giving it a shot
They are currently serving about 4,000 meals per month around the Sohna Road area, with free delivery in Gurgaon. The single-day menu is different everyday for two weeks, after which it rotates.
If you're in Gurgaon and you want to stop skipping breakfast, but don't have the time, then this new service is one to turn to.
Where: Gurgaon. Download the app to order.
Price: Mini orders start at INR 40, regular orders at INR 69
Contact: 0124 65165111
Comments