Big Eaters, You'll Love These Half-Pounder Burgers & Bacon Fries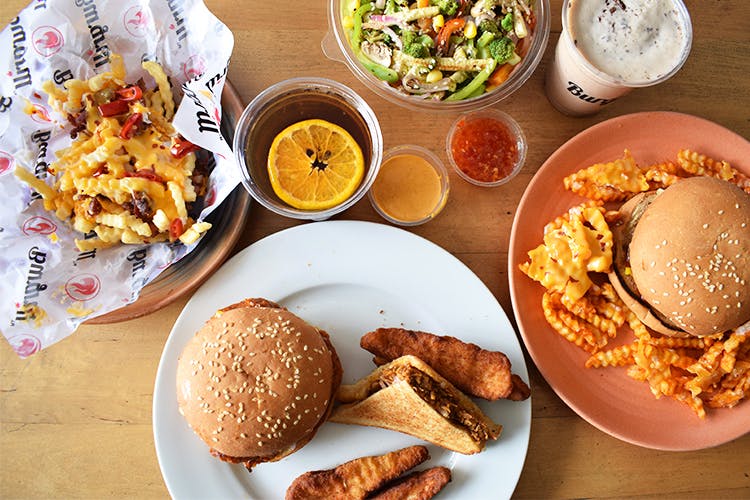 Shortcut
Burgrill is a home delivery/takeaway service doing mighty half-pounder burgers, sandwiches, bacon fries, rice bowls and more.
We Like Big Burgers & We Cannot Lie
It's always exciting to bite into a burger that hasn't been whipped up in a McDonald's or KFC kitchen and when we tried the burger variety Burgrill had to offer, it turned out to be quite the meaty treat—it was a mutton half-pounder after all.
That wasn't all, of course. The pulled BBQ chicken sandwich and the chicken strips were as good as you'd find anywhere in the city, and the peri peri fries (veg) and the bacon fries made for perfect, cheesy accompaniments to the burgers. We weren't big on the vegetarian rice bowl and the chicken salad, so we say, you replace that with more burgers.
Oh, the burgers. We tried The Heavy Weight, The Messy, Cheese Mutton Half Pounder, Cheese Chicken Quarter Pounder, and the BU** FA** (yet to figure out what that means; any ideas, people?) and we have to say each one of them was delicious, cheesy, and most of all, filling—finishing the half pounders proved to be quite the feat.
So, We're Saying…
Burgrill's burgers make for a good hangover meal, so we say you order in and sort your weekends.
Comments