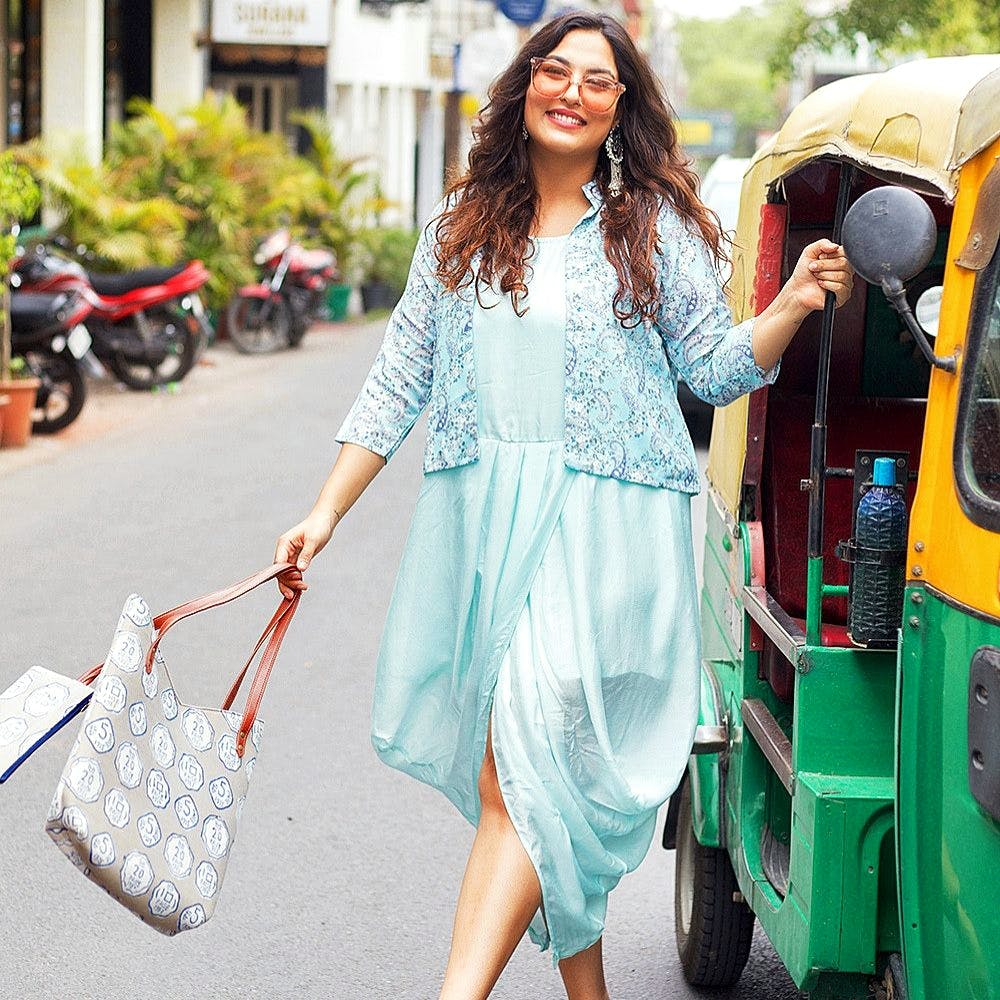 Blue Is The New Black? This Comfy Outfit Will Make You Happier
My resolution this summer is to revel in Monday blues instead of hating on 'em. I rocked this happy-hued outfit last week and felt great taking on a Monday - in style.
Jacket & Cowl Dress Set
Stylish and straight-up chic - this co-ord set is exactly the wardrobe upgrade I've been looking for. The pretty paisley print is really soothing - perfect for a low-key brunch with the girls or even a work lunch. AND it tick marks all my outfit parameters - comfy, unique and flattering (yay!)
Hand Block Printed Tote
I've been raving about Pitara's out-of-the-box bags but I have to say, this spacious number surpassed them all!! I'm digging the quirky paisa print, and the pouch it comes with. I got it on LBB for just ₹1050, and it's a steal if you ask me!
Ruffled Flats
I tied together my already blue look with these ruffled flats by The Tassel Life. I love the subtle polka dot detail, the vibrant colour and the best part? They come with double cushioning (yay!) They're selling super fast on LBB, get yours asap.
Comments