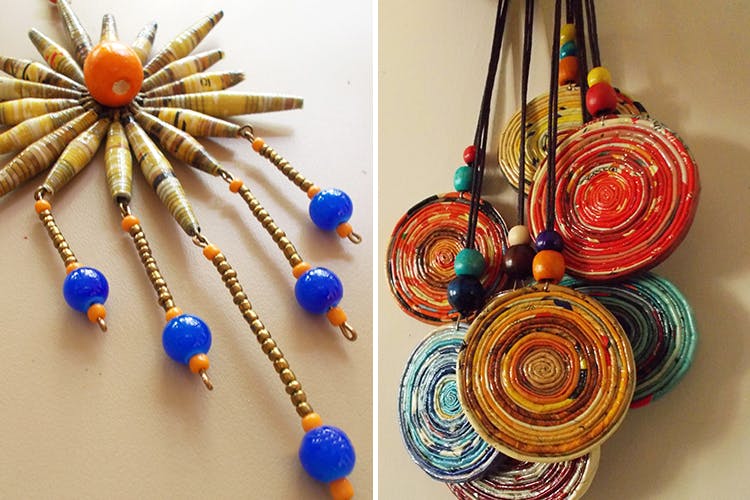 This Gorgeous Jewellery Is Handcrafted, Affordable & Made Of Paper
Shortcut
Cellulose Jewellery is a brand that creates fashion that goes hand-in-hand with nature. They do handcrafted jewellery, as well as home decor items, both made mostly out of paper.
What Makes It Awesome
A personal hobby that spurned into a home business for its founder, Bharathi Gondi, Cellulose is a simple shopping haven. Everything they offer is upcycled, be it accessories like anklets, pendants, and beaded-bracelets, or home decor items like door hangings, wind chimes and hand-painted lady bug boxes.
Their jewellery is hand-made and crafted by Bharathi out of magazine paper, which serves as the base. Next, it's all coated by a shiny polish to make sure the the jewellery doesn't get wet.
We love that everything's super-affordable and the money made out of selling the jewellery and accessories is given away to a charity of their choice.
What Could Be Better
There's no walk-in store, so you'll have to contact and make your orders via the social media handles.
Comments