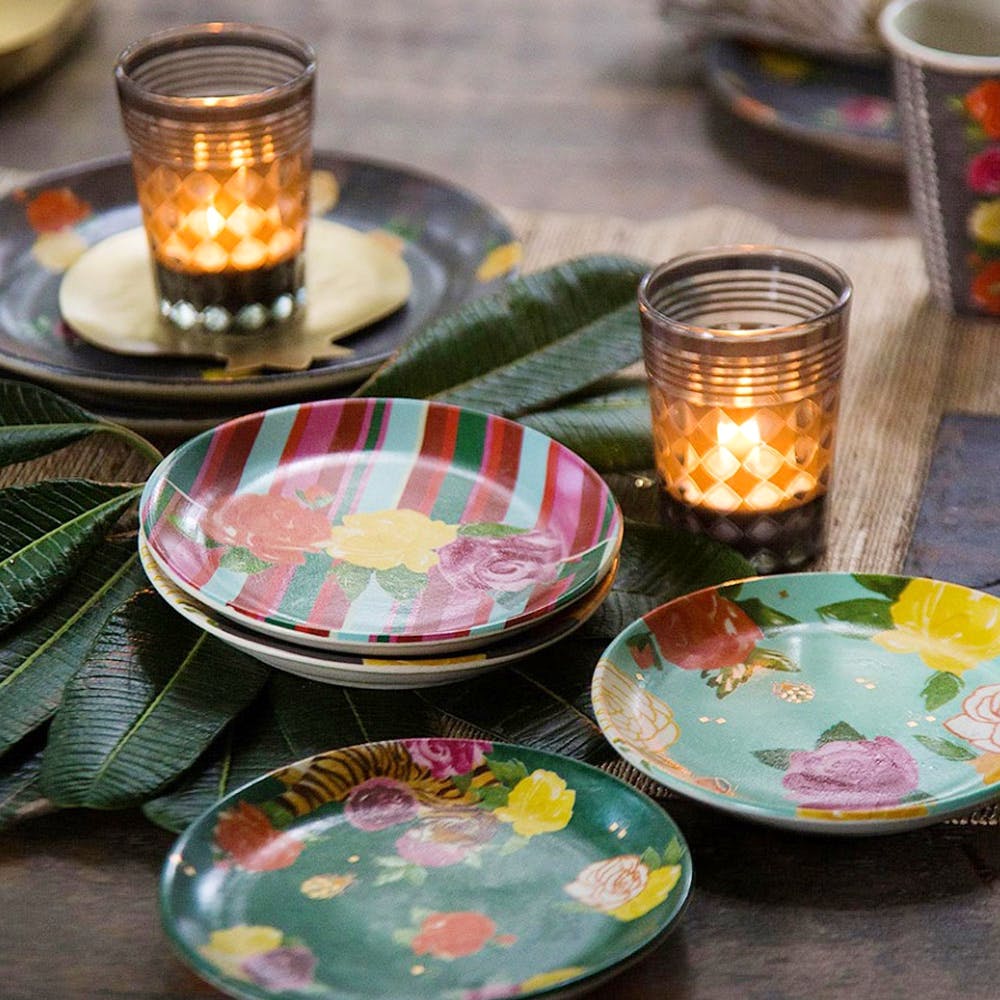 Stores For Decor, Accessories & Make-Up
The Chanakya is no ordinary mall. It has international and the most luxe premium brands all under one roof. So, to make your life easier, we've rounded up a list of all the stores in this mall that offer a lot more than your usual apparel. From watches and home decor, to eye wear and jewellery, these stores are perfect for that accessory shopping bout.
PS: Want to go shopping for new clothes? Check out our list of apparel stores here.
Rolex Boutique
Delhi's first exclusive Rolex Boutique with over 500 classy Rolex watches is at The Chanakya. Special someone needs a watch? You know where to head.

Casa Paradox Luxe
Obsessed with home decor? Head straight to Casa Paradox Luxe for stunning crockery, soft furnishings in funky patterns, stately sofas, chairs and more.

Outhouse
One of our favourite brands for edgy jewellery would have to be Outhouse. They've got everything from butterfly earcuffs and ziptail drop earrings to bronze and enamel jewellery. Looking for statement pieces for your boring outfits? Outhouse won't disappoint.

Montblanc Boutique
There's hardly anyone who isn't familiar with Montblanc's fancy pens and writing kits. While this German company is known for being one of the luxe brands for stationery, their collection was watches too are something that make it to our wishlist.

Brooke & Carter
Ever since its launch in India, Brooke & Carter is all set to redefine luxury eye wear in the country. It houses eye wear from various brands such as Dior, Fendi, Gucci, Prada and more.
Jaeger-LeCoultre
Jaeger-LeCoultre is a premium Swiss watch making brand that handcraft their watches and run several tests on them before pushing them out to their stores all over the world.

Nykaa Luxe
Nykaa is one of the biggest websites for beauty and with their Nykaa Luxe offline store you can access their luxury products with much more ease. It offers many Indian and international brands and even its own products under one roof.
Panerai
Started by Giovanni Panerai in Italy, this Italian men's watch brand has travelled to India. They also sell watch straps independently and buckles of different kinds and designs.
Nicobar
Nicobar has been one of our favourite brands when it comes to chic home decor. They've got everything from vases and wooden plates to cushion covers, napkins, and storage containers. It's also a great place to drop by for house-warming gifts or for that matter, any kind of gifts really.
Comments