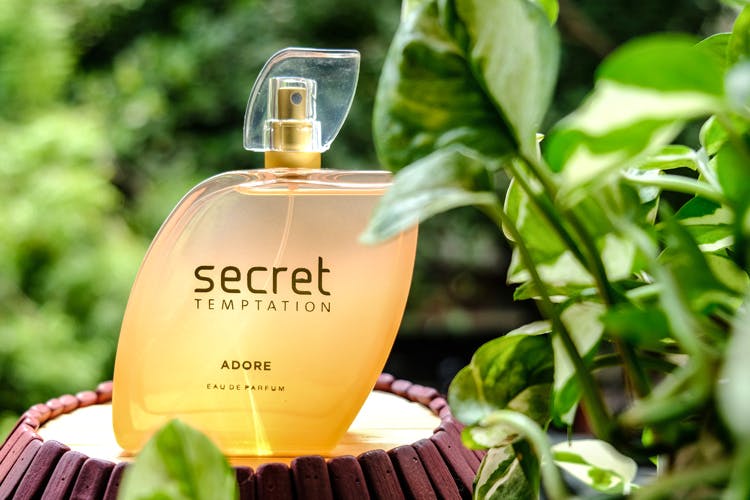 Channel Your Inner Goddess & Fall In Love With These Perfumes!
Shortcut
Are you tired of summer bringing you down with odour and the feeling of always being hot and sticky? Yup, we get you! We're not going to let you feel bad about spending so much money on tiny fragrance bottles that aren't even long lasting. But good news for you because Secret Temptation has just the right perfumes with all the right notes that'll make you feel fresh as a daisy all day long. The high end luxurious packaging is something you cannot miss!
Now, you can thank us for smelling good all day long and can denote all your happiness to the fragrances by Secret Temptation.
What Makes It Awesome
We loved the three Secret Temptation Eau De Parfum variants: Dream, Romance, Adore.
The floral green freshness of the Romance fragrance is the signature scent that sets it apart from all others. It also has a musky base note that with a combination of both floral and musky fragrance. It's literally going to make you want to fall in love! Romance is so versatile that it suits every occasion and make you want to fall in love with life, everyday.
Adore is the perfume that is very feminine elegant, bold, and daring at the same time with top notes of Rose Damask and Apple Blossom, white flowers and lily of the valley with a combination of base notes of musk and amber. If you're feeling adventurous and are seeking to try a combination of different scents, this one's for you. You're gonna adore this, indeed!
Dream has a floral fruity fragrance that opens with a fresh citrus fruity top, settles into lilac, rose, ylang ylang, and an exquisite sandal musk note completes the fragrance. Dream is an exquisite, well designed fragrance for the go getters and dreamers. Dream makes you feel like nothing is impossible to achieve all your dreams!
Apart from their signature Eau De Parfum, they also have a Bohemia Range - Bohemia Day and Bohemia Night with citrus, wood, and fruity undertones that'll suit your schedule whether it is a day at work or a night out with buddies apt for brightening up your day and supporting you through the night!
It doesn't end there. The Secret Go Pocket Perfumes are other options that you can carry all day, every day in your pocket, wallet and bag. It's convenient for wherever you are at any time of the day. Have a meeting? Open your work bag and use it. At a dinner date? Carry this in your pocket! Now you don't have to worry about carrying bulky perfumes around when you're roaming about town.
You can be anything you want to be and any place you want to be, Secret Temptation has whatever you need that suits your various moods and personalities.
Comments