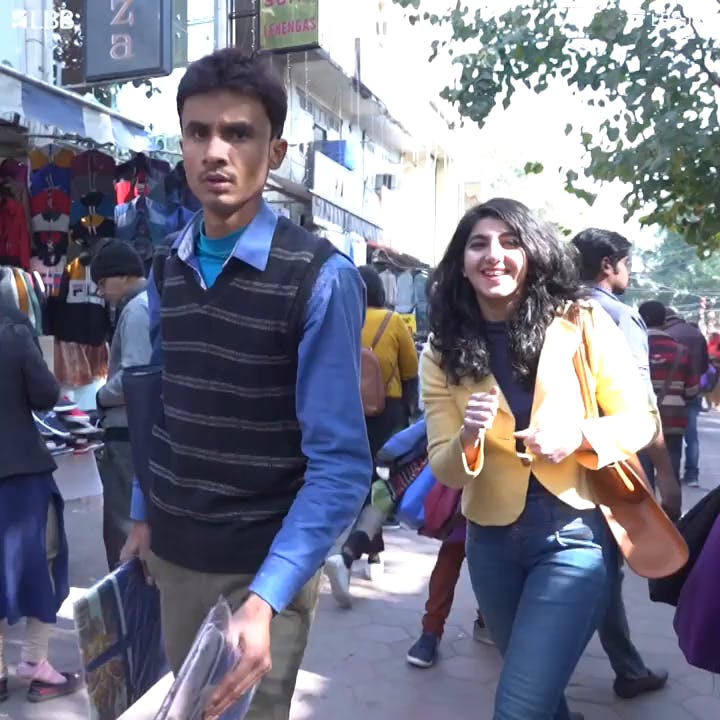 Guide To The City's Most Affordable Markets
The moment we say cheap markets, places like Sarojini Nagar, Lajpat Nagar, Chandni Chowk and a bunch of wholesale markets are some of the more obvious ones that come to mind. But Delhi has many more affordable markets than you might be aware of that are perfect for a shopping spree that won't burn a hole in your pocket.
Clothes & Accessories
Shopping on a low budget calls for markets where you can head for some guilt-free street shopping. When it comes to daily wear, we've already mentioned Sarojini and Lajpat, but these stores at Rajouri Garden are also worth checking out. Gandhi Nagar (which is also Asia's largest textile market) is where you can find fabrics as well as ready-made clothes for INR 20 (It's really that cheap). If you're on the hunt for inexpensive fabrics that you can turn into gorgeous dresses, these cheap cloth markets will be of great service. From cotton and silk to net and georgette, you'll find them all here. Noida has these Sarojini-like stores in Atta market where you can find dresses and tops for as low as INR 180.
Liberty Village in Saket is a cool flea market where you can buy trendy clothes, shoes, bags, stationery and essence oils gathered from nine designers/vendors. There is also a thrift shop in Lajpat Nagar which sells clothes, home decor items, shoes, jewellery and artifacts which are all either factory seconds or donations (and the money you spend here will go for charity).
Men, SN has these stalls and shops where you can score fantastic, cheap clothes! You can also check out these stores in Katra Neel where you can score cheap quality fabrics and get them stitched too!
If shoe-shopping is your primary agenda, you'll find some gorgeous pairs at these nine markets. There are also a few shops in Paharganj where you can buy cheap leather bags, shoes and second hand books. If you're a jewellery junkie, Janpath as well as this Tibetan market nearby is worth a visit. The latter also sells myriad handicraft and decor items.
Home Decor & Furniture
If you're on a mission to redecorate your house, this broke person's guide will tell you where you can find all the cute home decor products like lamps, cushions, collectibles, curtains, bedcovers, crockery and more. In the same decorating vein, this round-up of cheap furniture markets will help, too (from bean bags that cost INR 300 to vintage nightstands worth INR 1,200, you can strike some really good deals here). Banjaara market in sector 56, Gurgaon is an amazing option for buying ceramic pots, frames, restored wooden furniture and kitchenware.
Gadgets & Electronics
Dropped your phone and are horrified at the cost of repairing the cracked screen? There's no need to panic. Nehru Place and Gaffar Market are the most popular choices for easy repairs of electronic items. At Gaffar, you can even find mobile phones at a much cheaper rate, compared to other markets. But, if you need to buy new appliances like ACs, microwaves, second-hand cameras, softwares, video games and accessories, check out these electronic markets which are full of awesome deals.
Books
Bibliophiles and book collectors, we know the feeling of wanting to stock up on books by your favourite authors and poets, but holding back because they're just too expensive. Here's where you can buy second-hand ones instead. You can also head to Nai Sarak where you can find plenty fiction and non-fiction books as well as academic books at discounted rates. If you're looking for the latest releases, the shopkeepers here will arrange it for you.
Comments