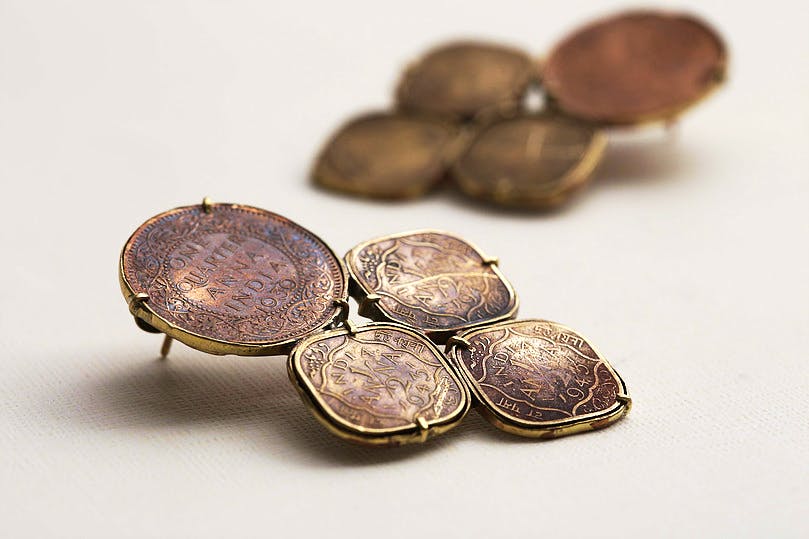 Chicory Chai Can Restore Or Give Heirloom Jewellery A Makeover
Shortcut
Want the antique necklace your granny wore, restored? Have a design in mind you want recreated? Or have a tiny keepsake/artifact you can picture as a cool statement ring? Chicory Chai will help you out.
Doesn't Get More Handmade Than This
We don't usually fling around "love at first sight" but this brand is poetry in every solder and every bent. The craftsmen at the studio-workshop turn nothing-there metal sheets into bracelets, rings and layered necklaces that celebrate every imperfection.
Honestly, everything that comes out of Chicory Chai's studio-workshop is so utterly gorgeous that we can't decide if we love the Yellow Umbrella collection with its Garden of Eden motifs or Aana with its wacky spin on currency.
New-Agey, Sassy & Also Sensitive
We've all had trusted family jewellers who we count on for turning those idle stones into trinkets or to fix tarnished/outdated jewellery. But Chicory Chai is different – it's a free-spirited boho queen whose passionate approach to jewellery has us floored.
Once you write to them for bringing that rusted pocket watch or that lone brooch to life, they'll get in touch with you to understand what you're like, and then share hand drawn designs with you.
If, however, you're simpler than that and just want a striking piece for your upcoming birthday/anniversary/mum's 60th, they take customised orders for traditional meenakari, kundan, jadau and other styles.
So, We're Saying…
Don't go here expecting cookie cutter jewellery because that's not what this is about. Go here for memories. Go here for the feelings and go here to turn those things that lie in your cupboard for the emotional value to be converted into wearable art.
They cater to people all over India. Omg, yay!
Comments