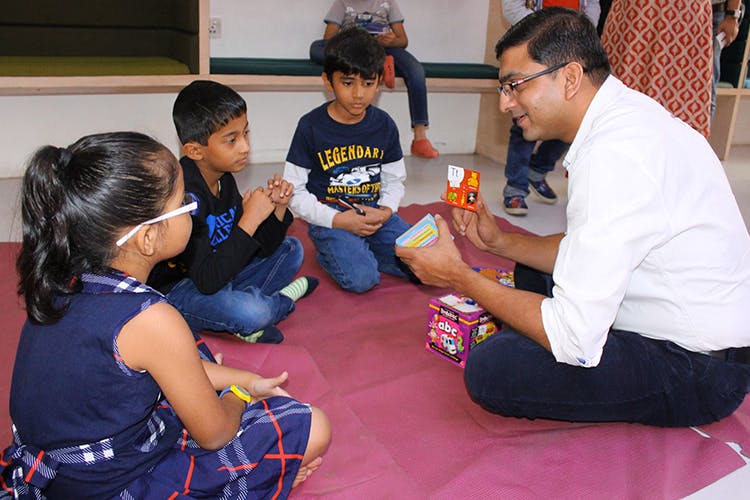 Your Child Will Love Learning With This Unique Educational Program
Shortcut
  Masti Ki Pathshala is an innovative program, which encourages children to step away from technology and participate in fun group activities.
Stepping Away From Technology
Started by Dr Ankur Garg, the program is based out of Gurgaon and aims at bringing back the concept of group activities and peer involvement. The need for this has risen out of the increasing dependence that today's children have on technology. Kids today are well versed with gadgets and apps, more than often, it's seen that they're entertaining themselves with games on i-pads and shows online. Masti Ki Pathshala has sessions at different locations every Sunday with different activities. They have educational games, fun activities and encourage parents to participate as well. It inculcates a more natural way of learning devoid of any restrictions. In these formative years, they especially believe that there should be less screen time and more emphasis on physical activities. It helps them to develop visual dexterity, analytical skills, logical skills, creativity, community engagement, and more. The program has become quite popular and hopes to expand all over the country.
So We're Saying...
Masti Ki Pathshala is a fun educational program you and your little one should try out. You can check out their Facebook page for more information.    
Comments