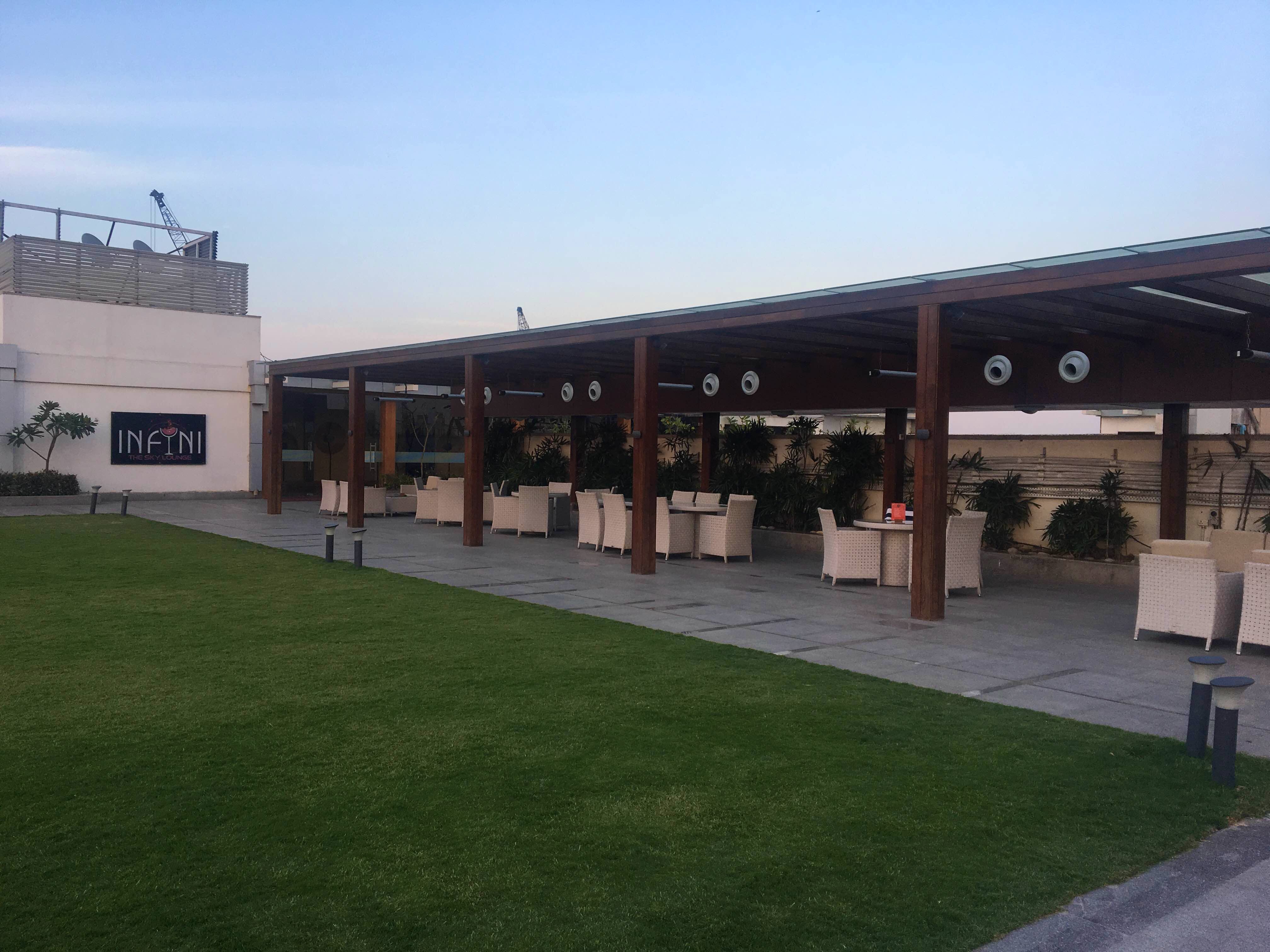 Chill At This Rooftop Bar With View Of The Taj Mahal In Agra
What Makes It Awesome?
What puts Agra on the world map is the majestic Taj Mahal. While no trip to this historic city is complete without seeing the Taj, we have got the deets to the ultimate chill-out lounge with the views to this monument. The Infini Sky Lounge is the best rooftop restaurant to take your squad to party. The open bar has an infinity pool with an unhindered view of the 'Taj Mahal'. So during the day, soak into the pool with your favourite drink and enjoy the majestic Taj while you're at it. The bar has a classic selection of some really good cocktails and the regular alcohol fare. The food options are many. Amongst the many things we tried, the pizza was superb. We also loved a special version of cosmo that they do. To set the party mood they have a DJ playing popular numbers in the evening. Afternoons are more lazy and relaxed here with lounge chairs facing the Taj. The hotel, Radisson Blu is also a great place to stay at in Agra because it's just a 600 Metre walk to the Taj Mahal and centrally located close to Malls and other monuments. So if you're planning a relax chill time with some monument hopping visit Agra and stay at the Radisson Blu hotel. Tip: Check online booking options for some cool deals on room rates.
More Information
Infini - The Sky Lounge - Radisson Blu
Ask Priyanka a question