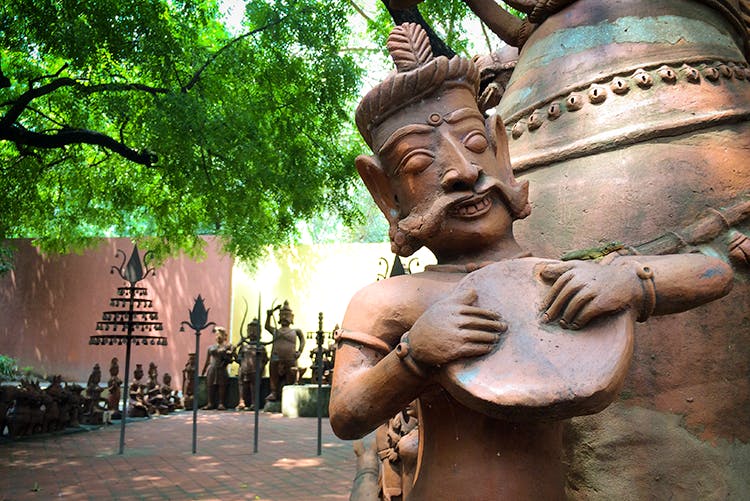 Choose The National Crafts Museum For A Quiet Moment In The City
Shortcut
For a breather from hectic city life and a quiet spot away from all the hullabaloo, look no further than the Purana Qila complex, which houses the National Arts & Crafts Museum.
We're Talking...
A canopy of trees leads towards the main entrance, where the main courtyard branches off into the famous Café Lota and a gallery space, with the museum there regularly playing host to various exhibitions of tribal art and craft styles from around the country.
Further ahead is the inner courtyard with a variety of curios on sale, ranging from hand-made bangles and pottery to sarees and assorted metalwork from all over the country.
Must See
There is a section cordoned off from the inner marketplace, with authentic huts from various states of the country on display. We especially liked the Jammu and Kashmir one, which is more of a small fortress than a hut.
#LBBTip
The museum is frequented by sketch artists when the weather is pleasant, and you can comfortably sit under the shade and watch them at work. There aren't many places as peaceful as this one, especially amidst the chaos of Delhi.
Also On National Handicrafts & Handlooms Museum
More Information
National Handicrafts & Handlooms Museum
Nearest Metro Station: PRAGATI MAIDAN
Comments