The information in this post might be outdated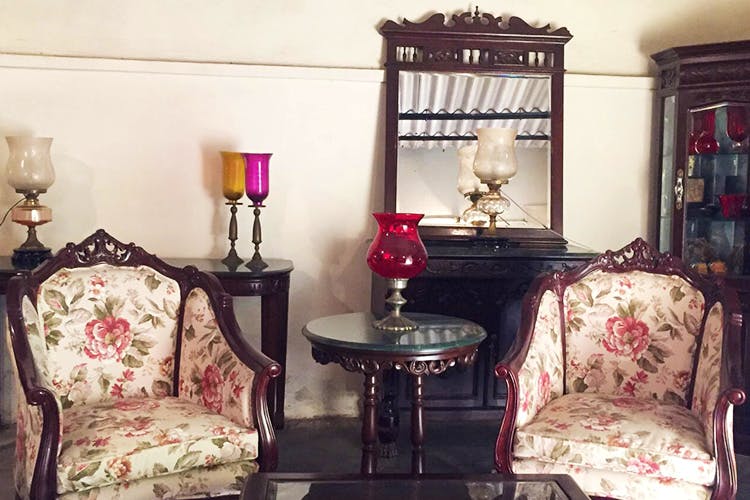 Bring The Victorian Era Home With Furniture From This Gurgaon Store
Shortcut
Founded by a Gurgaon based designer with a love for furniture, Teak N Teak specialises in classic colonial furniture.
Old Is Gold
Started by Harneet Singh in 1997, her collection brings back the old world charm of elegant wooden furniture to the concrete jungle. With timeless designs from the Victorian era, her pieces are not mass-produced, but each set has its own distinct charisma. Being inspired at an early age after witnessing her own family keep their furniture intact through the Partition, she realised that the modern era is devoid of classical antique pieces. The showroom has everything, chairs, sofa sets, consoles, cabinets, mirrors, dining tables, you name it. We especially love her chairs, regal yet subtle. Perfect for even a small apartment, they instantly become the element of focus in a room. The beautiful marble inlay work is done with antique tiles, something you won't find in today's furniture stores. Many modern homes have been switching back to antique furniture due to their statement pieces and excellent quality. It's also become increasingly difficult to fine good quality teak woodwork; Teak N Teak only uses the highest quality wood. Each piece is unique yet the collection maintains a uniform style. The furniture at Teak N Teak is very reasonably priced, starting at INR 8,000 for a set of chairs.
So, We're Saying...
If you're looking to redecorate, try going old school. You'll get some of the best stuff in the city at Teak N Teak.
Comments