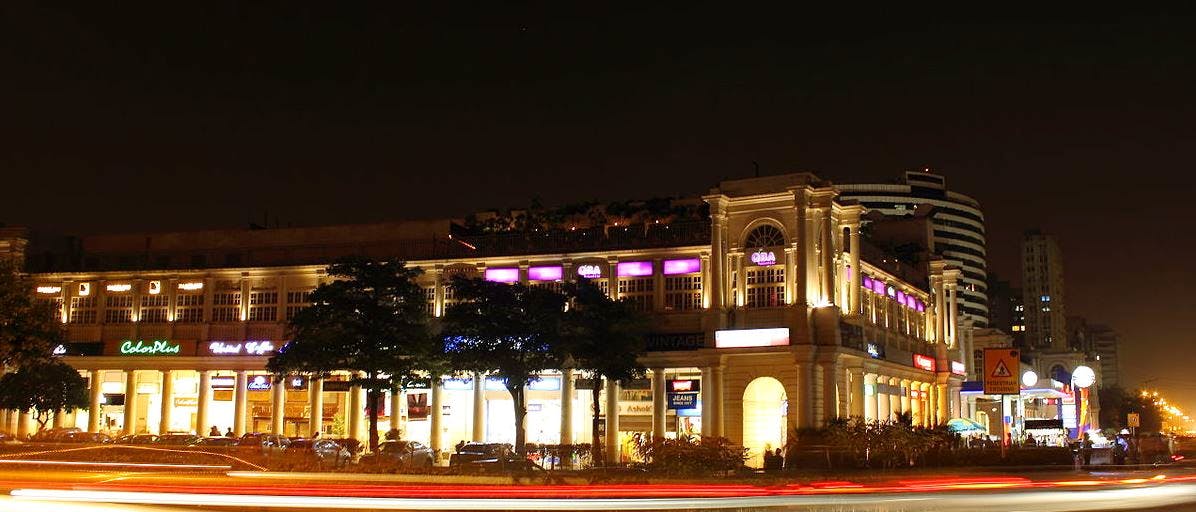 Shopping Plans In CP? These Cool Local Brands Will Have You Covered
Connaught Place is easily one of our favourite places to hang out in the city. With plenty of options to shop, and even more to cool off at later, it's the perfect place to spend a chill day in. However, there are lots of great stores that go unnoticed in the shadow of the big brands they're surrounded with.
If you're looking to shop from some lesser known stores in CP, here's a list for you.
PS: The nearest metro station for CP is Rajiv Chowk, and the market stays open all days of the week!
When you're done with the retail therapy, and thinking of catching up with your friends, there are lots of cool cafes and restaurants where you can grab a drink, and don't forget to check out these places around CP, too.
Vanson
Vanson is a store in block A, that does really pretty footwear for both men and women. They have great leather formal shoes for men, and for women they store everything from casual shoes, to juttis and heels, too.
Price: Footwear starting at INR 700
S.D. International
It's a really tiny store in the first block, right next to a magazine shop (that also has a small attar collection). They always have the prettiest dupattas and stoles with intricate meenakari designs on them. They also have a few slings and totes that have a traditional touch to them.
Price: Stoles starting at INR 200
Silver Point
Silver Point has all your basic silver jewellery needs covered. From silver bands, and rings with semi-precious stones to silver earrings and hoops, they have a good enough collection for when you're looking for something in general. However, if you have more specific stuff in mind, you might not find exactly what you're looking for.
Price: Earrings starting at INR 300
Options
If you're looking to shop for fragrances of international brands, this store might just have what you're looking for. From Tommy Hilfiger, to Davidoff, they stock quite a few popular brands in their store.
Price: Deodorants starting at INR 250
Balujas
No matter how many Steve Maddens and Charles & Keiths of the world pop up, Balujas will always be the store that parents drag their kids to when they need new shoes. They have a huge collection, and pretty much everyone who walks in, walks out with something they like. They also have lots of deals and offers going on quite often, making it a one-stop shop for when you need go shopping in CP to buy affordable and good quality footwear.
Price: Footwear starting at INR 300
Suti Cotton Apparels
This store is a really great option when you're shopping in CP and looking for casual ethnic wear, and simple ethnic work wear. They have cotton palazzos and dupattas as well, and everything in the store is priced quite reasonably.
Price: Kurtas starting at INR 600
Kip & Kalf
If you're someone who is into real leather (really, just go vegan), you should hit up Kip & Kalf in CP. They have lots of cool leather bags, luggage, and accessories. You'll find trendy laptop bags, wallets, and some cabin luggage too.
Price: Bags starting at INR 1,500
Khanna Fabrics
I highly recommend this place for pretty cotton and/or embroidered kurtas. They have lots of pieces of chikankari kurtas (not the hand-embroidered kind, I'm afraid), pretty dupattas and even airy palazzos and pants. SO if you find yourself shopping in CP and looking for breezy ethnic wear, then hit them up for sure.
Price: Kurtas starting at INR 700
The Heels
They have a lot of variety in footwear for both men and women. From casual and formal flats, to party-wear heels and leather shoes, you'll definitely find something suited to your taste here.
Price: Footwear starting at INR 900
M.A. Ramzana
The store is great if you're looking shopping for ethnic wear. They deal in Kashmiri shawls, cotton suits, traditional saris, and casual and semi-formal stoles that can be used for daily wear.
Ashok's
This place is great for women's ethnic wear. From long and flowy cotton kurtas to lehngas and saris, they have pretty much everything you might need at any point. The collection is really beautiful and tasteful too.
Price: Suits starting at INR 1500
Greenways
If you're the kind of person everyone aspires to be, which roughly translates to someone who can wear (and pull-off) saris on a daily basis, give this store a go. From cotton saris to heavier, silk ones- they've got options across various price ranges and designs, making it convenient for whatever type of shopping that you may have in mind.
Price: Saris starting at INR 500
Kalpana
Looking for casual kurtas but bored of the usual designs? Go shopping to CP store. It's huge, and they have so many options. The clothes they stock are so summer-friendly and flowy, and in pretty ikat and tie-dye patterns, you'll fall in love with them for sure.
Price: Kurtas starting at INR 1,000
Surya Enterprises
You'll find pretty, colourful and basic kolhapuris and formal leather shoes for men here for a bargain.
Price: Footwear starting at INR 300
Mehrason
This store does all leather everything. From shoes and boots, to bags and wallets, you'll find a ton of great stuff here. But since it's a bit tiny, you might not find a crazy amount of variety here.
Price: Bags starting at INR 1600
Comments