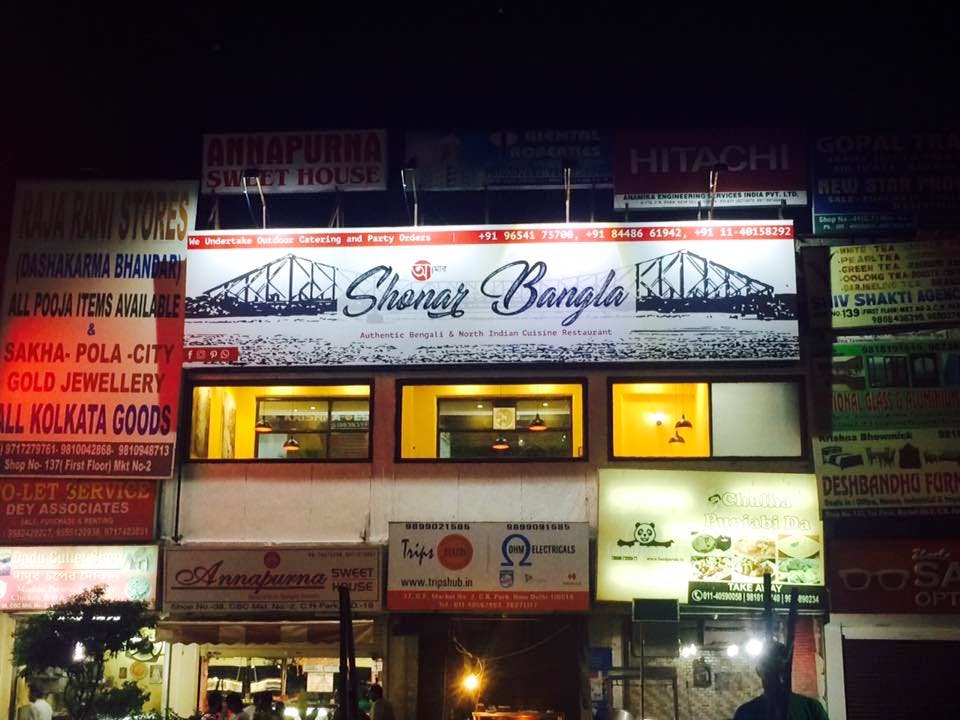 Cutlets, Mishti Doi & More: Go On A CR Park 2 Food Trail With Our List
We all know or have heard of CR Park as it's one of the best places to indulge in some authentic Bengali dishes and of course, we are not denying that. While CR Park Market 2 houses some of the best restaurants, we feel that this market will be your best bet if you are looking to try different restaurants, dishes, and lastly, everything at affordable prices.
Follow our list for an epic CR Park food trail.
Dadu Cutlet Shop
One of the oldest shops located in CR Park Market 2, this place is quite famous for chicken cutlets and chicken chops. You can even try their fish delicacies (we hear these are good too). The best part is, the place is quite pocket-friendly with chicken cutlet priced at INR 45, chicken chop at INR 30, and samosa at INR 10.
Sameer's
Quite famous for its mughlai food and chicken shwarma (which we highly recommend); make sure to reach this outlet empty-stomach as it has a lot for you to choose from. You can try their malai chicken tikka which is priced at INR 150, shawarma roll which is priced at INR 60, or if you want to try some Bengali food, then chicken chaap in gravy is a must-have, priced at INR 170 (quarter plate).
Soya King
If you are a vegetarian, then this place is certainly for you. Quite famous in CR Park 2 for its malai chaap, afghani chaap, and panner tikka, we suggest that you never come back without trying the food here. Their malai chaap for half plate is priced at INR 140, afghani chaap and paneer tikka for half plate at INR 120.
Annapurna Sweet House
Of course, a trip to CR Park Market 2 will surely be incomplete without indulging in sweets from this shop. They have a lot to offer and everything at this place is super delicious. You can try their Kheer Puri, Langcha, mishti doi, and Laung Lata.
Prices depend on the weight.
Amar Shonar Bangla
It's a perfect place to head to if you are looking to try Bengali food at affordable rates and in good quantity. Their Jhuri Aloo Bhaja is something that you should not definitely miss out paired best with Fulko Luchi. If you are looking for non-vegetarian options, then try their Chicken Kosha and Mutton Rezala.
Coming to their prices, their Jhuri Aloo Bhaja is priced at INR 70, Chicken Kosha at INR 280, Mutton Rezala at INR 350, and Fulko Luchi (4 pieces) at INR 60.
Sin Bakes & More
This small bakery located in the market has a lot to offer. While their cupcakes are to die for (you can try any), we are also a fan of their plum cakes. Or, if you are looking to try something savoury, then their Chicken Ham Danish and chicken sausage rolls are a must-have.
The chocolate cupcake here is priced at INR 40, plum cake (300gm) priced at INR 360, Chicken Ham Danish at INR 70, and chicken sausage roll at INR 65.
Ask Mitali a question