The information in this post might be outdated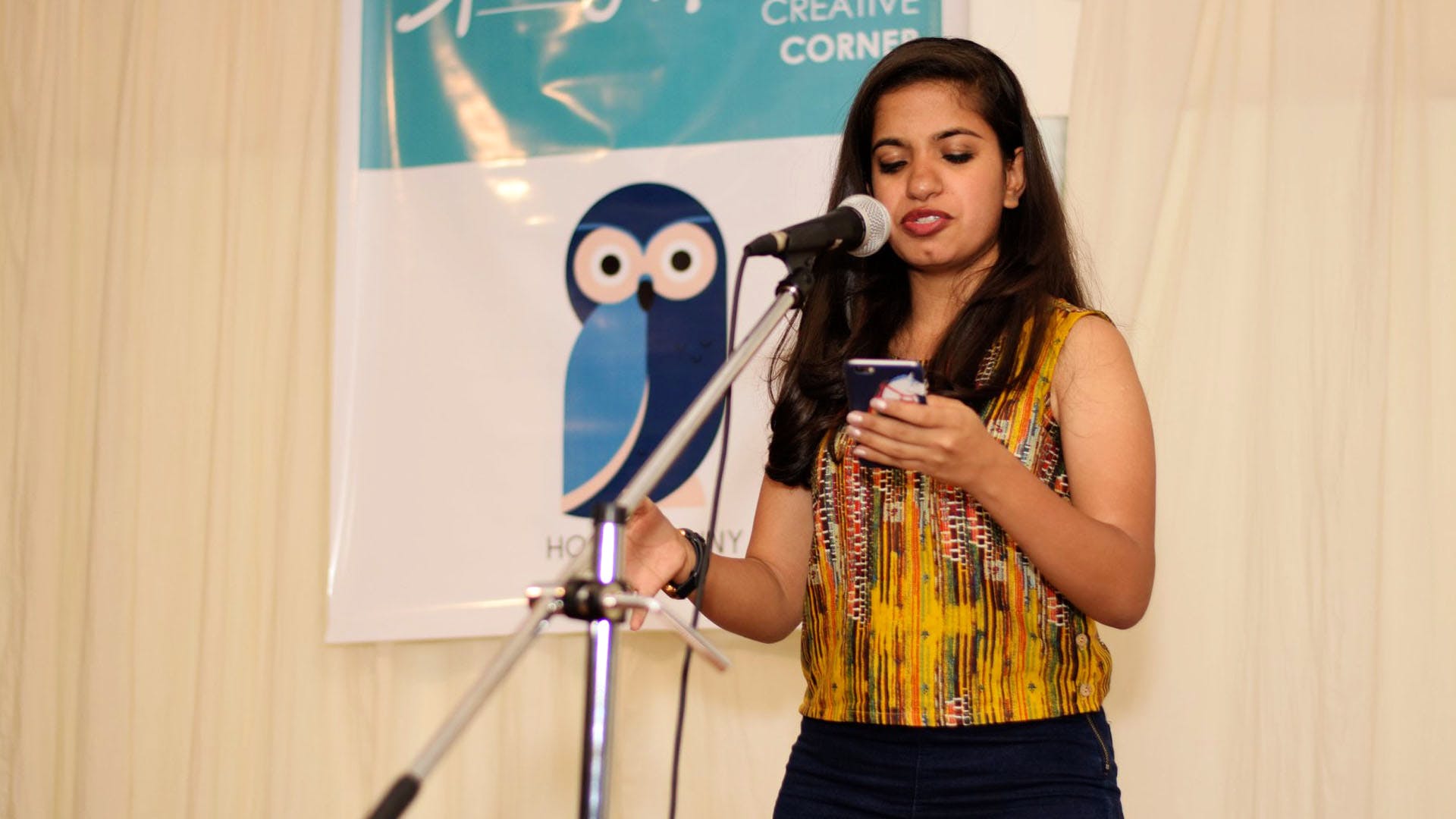 Learn All About Writing & Poetry At This FREE Workshop By A Terribly Tiny Tales' Writer
What's Happening?
We're back with Weekends of Awesome and this Sunday's experience will be all about writing, poetry, and stories (well, lots of them).
The good folks at Hootenanny have collaborated with us for a Creative Writing Workshop by Rabail Motihar, a Delhi-based writer who has been a Select Writer with Terribly Tiny Tales since last year. Very recently, Rabail has also finished writing her first fiction novel.
Coming to what the workshop will include, one can learn everything from writing and reading poetry to all the important points to follow to become a writer (like edit your darlings, adhere to your context, and the like). What is a story, what does it mean to be a writer, and to write are some of the many important questions that will be answered as part of this two-hour long workshop. There'll be fun writing activities too, so you can get on the spot feedback and actually test everything that you learn here!
Plus, Hootenanny is a community that's providing local artists with an opportunity to unveil their talents and in the process, they host some of the coolest workshops in town. Wouldn't you want to help local artists and learn something new while you're at it? Sign up now!
How's the venue?
The venue for this week's event is the Red Bricks Cafe in Champa Gali. It's a beautiful space where you can chill with your crew for hours and we hear great things about their desserts and baked treats too. Also, they offer all-day breakfast, and healthy options for the calorie-conscious.
Make a note
Only 15 people will be shortlisted for this creative writing workshop. The selection of users is based on the discretion of the brand. We will be getting in touch with you separately to confirm your presence.
Also, we request all the selected participants to carry a notebook and a few extra pens.
Comments