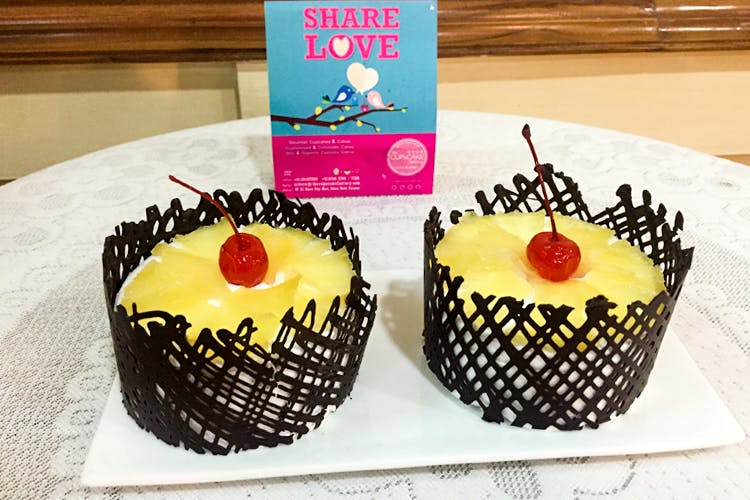 Delivery Available

Wi-Fi Available

Nearest Metro Station:

HUDA CITY CENTRE
Pizza Cupcakes, Red Velvet Cheesecake And More At CUPnCAKE Factory
Shortcut
Sohna Road's CUPnCAKE factory is a must-visit for when your sweet tooth starts aching and Red Velvet is the only thing you can think of.
Chow Down
The Red Velvet and Chocolate Truffle Cupcakes, Pineapple Cake
Cup Those Cakes
The CUPnCAKE Factory is winning for serving some of the freshest cupcakes we've munched on in Gurgaon. The place is very welcoming, and you're instantly filled with happy vibes when you lay eyes on these beauties. The smell of freshly baked goods is enough to turn your Mondays around, and the staff is super helpful, too; they'll listen to your requirements carefully and create the cake of your dreams.
Also, in the interest of everyone's happiness, we'd like to draw your attention to their Pizza Cupcake. While we haven't tried that yet, consider it added to our food bucket List.
What Else Is On The Menu?
Gluten-free options that sound downright delicious, cheesecakes and loaf cakes. They deliver, but make sure you allow for enough time so that each of their creations is baked just right.
Comments
Delivery Available

Wi-Fi Available

Nearest Metro Station:

HUDA CITY CENTRE