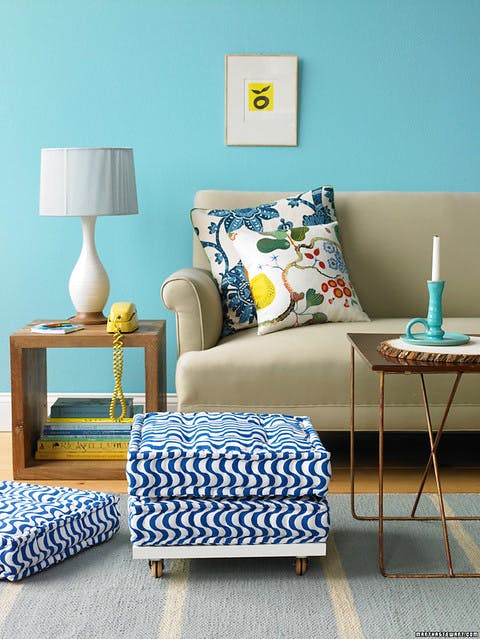 Faridabad Folks, Get Cool 3D Wallpapers, Rugs & More From These NIT-5 Stores
Change is the only constant, they say. And if like us, you're a fan of changing up things around your home and office to make it more lively, we've put together a list of five decor stores in NIT-5, Faridabad that'll help you do so.
Jagdamba Decor
Jagdamba Decor, which is more like a shopping mall, has a humongous variety of bed sheets, cushions, blankets, table covers, towels, mattresses, rugs, doormats, curtains, and even showpieces. The store is well organised with different sections for different products, and shopping and discovery is a breeze.
We were especially impressed by their curtains section where they've built mock-ups to help you visualise how the curtains will brighten up your space. Do also check out their collection of crystal and glass showpieces.
Prices for the showpieces at Jagdamba Decor start at INR 399.
NR Creation
Located at the far end of the market, NR Creation is a decor store that's pretty easy to miss. They stock a huge variety of bed sheets, cushions, napkins, and curtains. You'll find stuff in cotton and micro-polyester at this store and in a variety of prints and patterns. The solid-dyed, fitted bed sheets were our favourite at NR Creation.
Prices for the bed sheets at NR Creation start at INR 349.
Homewardz By JK Handloom
Homewardz By JK Handloom is a fairly new entrant in the market and offers home decor items like cushions, bed sheets, curtains, and wallpapers. We really liked their collection of cushion covers that come in solid, sequined, embroidered, and textured patterns.
Prices for the cushion covers at Homewardz start at INR 295. Pretty affordable, right?
Singh International Trading Co.
Another shopping mall-esque store in the market, Singh International Trading Co. retails around 5000 products in the crockery, gifting and home decor categories and even if you spend a whole day at the store, it might not be enough to cover everything. We recommend checking out their wall clock and vase collection where you'll find both vintage and modern pieces.
Prices for the vases at Singh International Trading Co. start at INR 499.
Nanda Decor
Nanda Decor, situated near Singh Sahab Gurudwara, is an almost 30-year old store that offers a wide range of wallpapers, mirrors and glass, and aluminium work. We found some really cool 3D wallpapers at the store that'll add depth to any room. Do also hit them up if you're looking to get fancy glass walls done at your space.
Prices for the wallpapers at Nanda Decor start at INR 35/square foot.
Comments