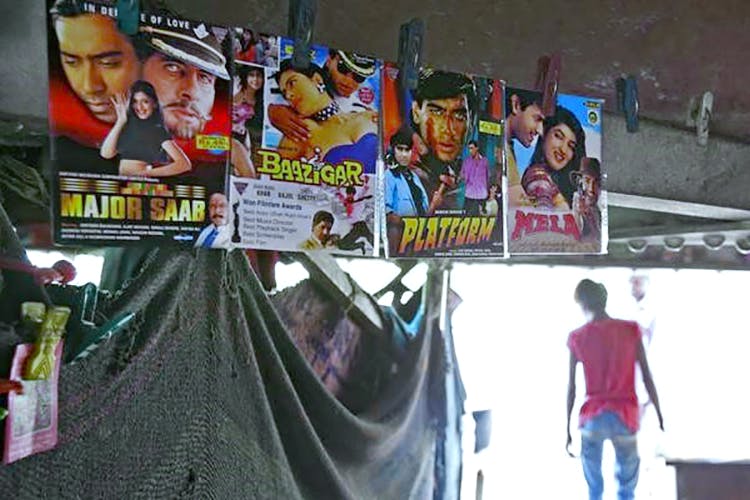 Delhi Has A Makeshift Cinema Hall For Labourers & Rickshaw Pullers
A 140-year-old bridge and a makeshift cinema hall that belts out Bollywood tunes through the day; this double-decker bridge near the Yamuna River has become a hub for rickshaw pullers and migrants labourers after a day of heavy work. The iron floor of the bridge serves as the ceiling here, and cheap rags as curtains and floor mats.
According to this article by NDTV, this cinema hall plays four films a day, and turns into a night shelter post evening hours. Organisers pooled some savings to rent an old TV and a disc player to come up with this innovative solution to curb gambling and substance abuse.
The dark, cool inside of the hall is a welcome change in the sweltering Delhi heat, and one of the co-founders, Ishfaq, runs a small stall for food and tea nearby for INR 5 – 10. The movie tickets are for as little as INR 10, too. With almost a 100 people coming here during the day, there are some who fear that this hall will be shut down soon, but thank god for small mercies, eh?
Read the full article by NDTV here.
Comments