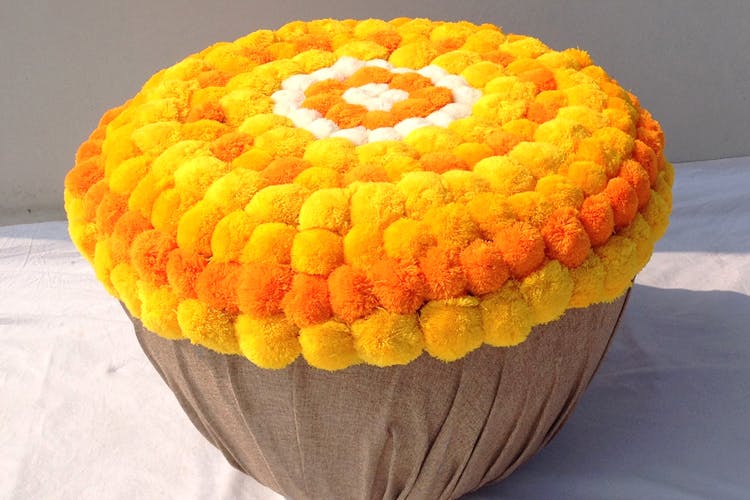 The Design Clinic Lets You Sit On Flower Baskets & Rajasthani Turbans
Shortcut
Design and product company, The Design Clinic wears its love for India on its sleeve and its new collection of sofas and pouffes draws inspiration from flower markets and Rajasthani safas.
Don't Be A Phool
We found a colourful nook at the recently concluded India Design ID and couldn't help but follow the call of the marigold flowers and mad bandhani turbaned stools. On probing deeper, we figured that Parth Parikh, the founder of the firm, was to credit for these bright furniture pieces. He told us that with The Design Clinic, his idea is to recreate Indian arts and crafts in a contemporary format.
While the earlier collection with stacks of steel dabbas and matkas is quite stunning too, we lost our heart to this bouquet shaped stool with crisscrossed bandhani patterns. And, this particular tokri pouffe is calling out to the party animal in us that loves over-the-top weddings.
So, We're Saying…
The brand is open to customisation if you feel the Phulwari recliner is too big or too small. Most of these things also need a quick dry clean job to make them look fresh as new… low maintenance too, you see.