The information in this post might be outdated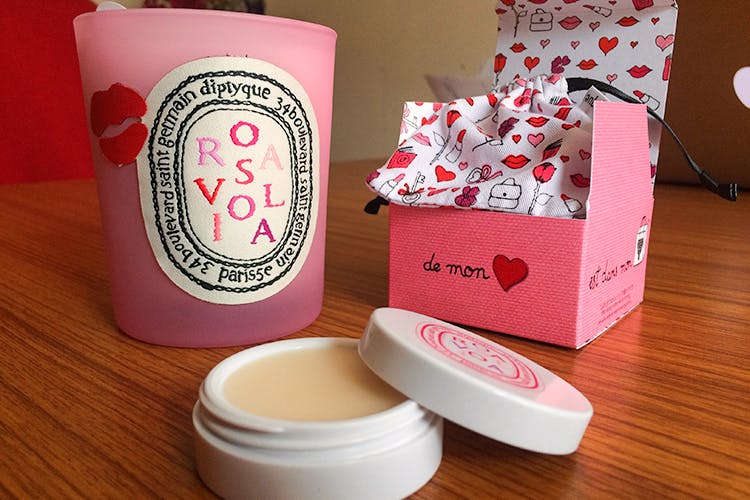 Diptyque's Luscious Candles and Solid Perfumes at Moon River
What started out as a Valentine's collection has taken over our lives enough for us to recommend it through the year. Now, we feel that Dyptique candles and perfumes are the perfect luxe factor to add to your lives.
When the Rosaviola candles came into our office this week, we were super curious about the enchanting pink packaging and the cutesy baubles. As we unwrapped the goodies, we smelled strong tones of rose and violet. The Rosaviola candle comes in a thick glass container, and rumour has it that it lasts you a good six months.
The Mystery of Pink and Passion
The scented ovals and solid perfumes by French and British fashion designer, Olympia Le Tan come in charming tiny cotton bags, with very feminine fragrances. The diffusive floral accents, and the spice, honey tobacco waxy notes of the rose give the perfume a great body.
With notes of smokey leather, juicy raspberry and woody orris, this candle and perfume make it as our top picks for summer. The Rosaviola candles are limited edition, so make sure you get your hands on them at Moon River—only place in Delhi that is stocking them.
You can find them in various sizes, but we love the tiny solid perfume box because of the sheer convenience of it.
We're completely sold. And they will be too, so hurry!
More Information
Moon River
Nearest Metro Station: JANGPURA
Comments