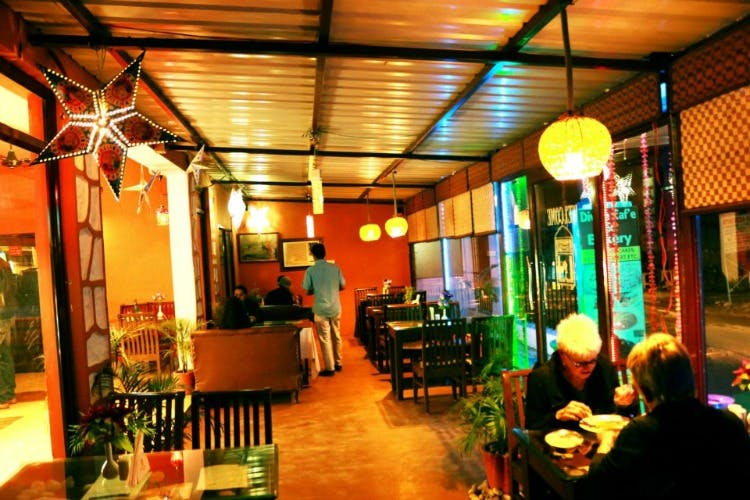 Divine Cafe in Rishikesh for Quick Bites and Delicious Dessert
Shortcut
Pick Divine Cafe, right off the bustling lanes of Tapovan, Rishikesh for your dose of sugar and bread after a long walk or a round of adventure sports.
Divine and delicious
Part of the Divine Resort, the Divine Cafe houses a considerable range of desserts and quick bites. We're big fans of their Apple Pie—just the right amount of sweet—and Chocolate Cheesecake, which is flavourful but not heavy. We'd also recommend any of their teas to go with.
Traveller's paradise
A warmly-lit space, Divine Cafe has comfortable couches and wooden furniture to lounge around in while you take a moment's break with your fellow travellers. The space is cosy, with a vibe of travel stories just waiting to be told. Quite possibly, you could meet a friendly foreigner or two.
What else?
For a proper meal, you can venture into their outdoor dining space, overlooking the mighty river Ganga. Opt for hot travelers, kadhi and tawa vegetables, or keep it simple with their red sauce mushroom pasta. The view? Breathtaking.
Comments