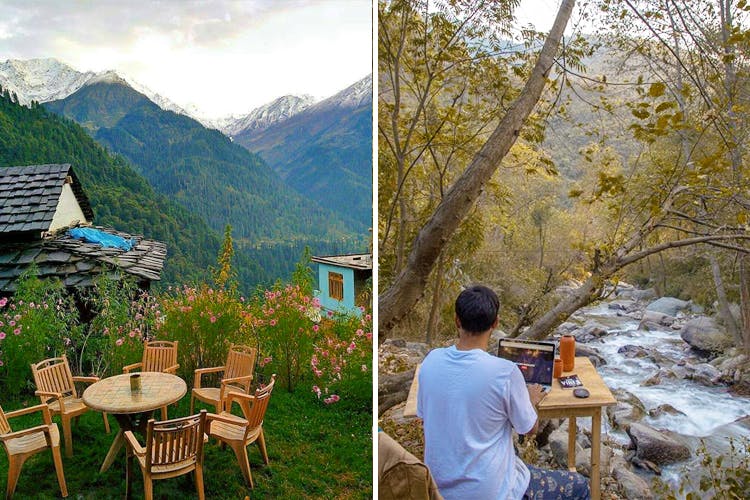 Done With Hotels? These Guys Will Find You 300-Year-Old Houses & Hidden Farms To Stay At
Shortcut
A socially driven initiative started by a group of young professionals, NotOnMap helps people live like a local in remote, offbeat homestays and villages across the country. If you're done with the regular hotels and luxe BnBs, these guys will definitely have one (or more) rustic and so very culturally-rich stays to change the way you travel.
Live Like A Local
NotOnMap doesn't pretend to be anything it's not. It's an initiative that wants people to experience different cultures, to let them stay in simple but beautiful places in far-off lands and live like a local.
So, the homestays you'd find listed on their website won't be a fancy penthouse apartment with a massive jacuzzi, but could be a homely 200-year-old ancestral home in Kerala just 100 metres away from the Arabian Sea. While you won't find huge polished villas on NotOnMap, this rustic 16th century Amchi House made with mud mortar and rammed earth is a home you won't find anywhere else.
At the moment, you will find villages/local homestays from Himachal, Ladakh, Rajasthan and West Bengal (among many others) to be listed on NotOnMap's website. We're told that they've recently tied up with the Nagaland Ministry of Tourism, so if you've always wanted to explore the North East, do it in the best and the most local possible way with these guys.
Some of their properties that are popular among travellers are Rafi's House (for just INR 600/day!) and the H20House, both near Dalhousie.
So, We're Saying..
At the end of the day, NotOnMap is a social initiative that wants to promote responsible travel and facilitate exchange of various cultures. While they're helping travellers live like a local, they're also helping the locals as 80% of this initiative's revenue is used to help the villages grow.
Check out their website for more info.
Comments