Doodle Funks Spruces Up Your Bags, Shoes & Guitars With Fun Artwork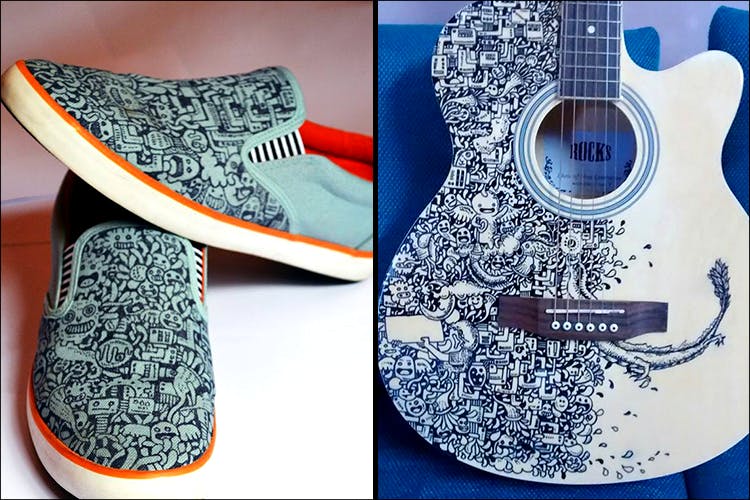 Shortcut
Doodle Funks offers products ranging from doodled mugs, guitars, clocks, phone covers, tote bags, shoes, T-shirts, and even portraits.
Say No To Ordinary
Headed by Ashish Diyali, who took basic doodling and stirred it up with a dash of red to make some really cool doodle work, Doodle Funks is just the right place for you if you've a taste for eccentric products.
They also render services such as wall painting, wall doodling, and any other wall art, in case you're bored of your boring monotone walls.
What We Love
Their doodled canvas shoes and bags are awesome. And so are their portrait-making skills, which, of course, involves doodles.