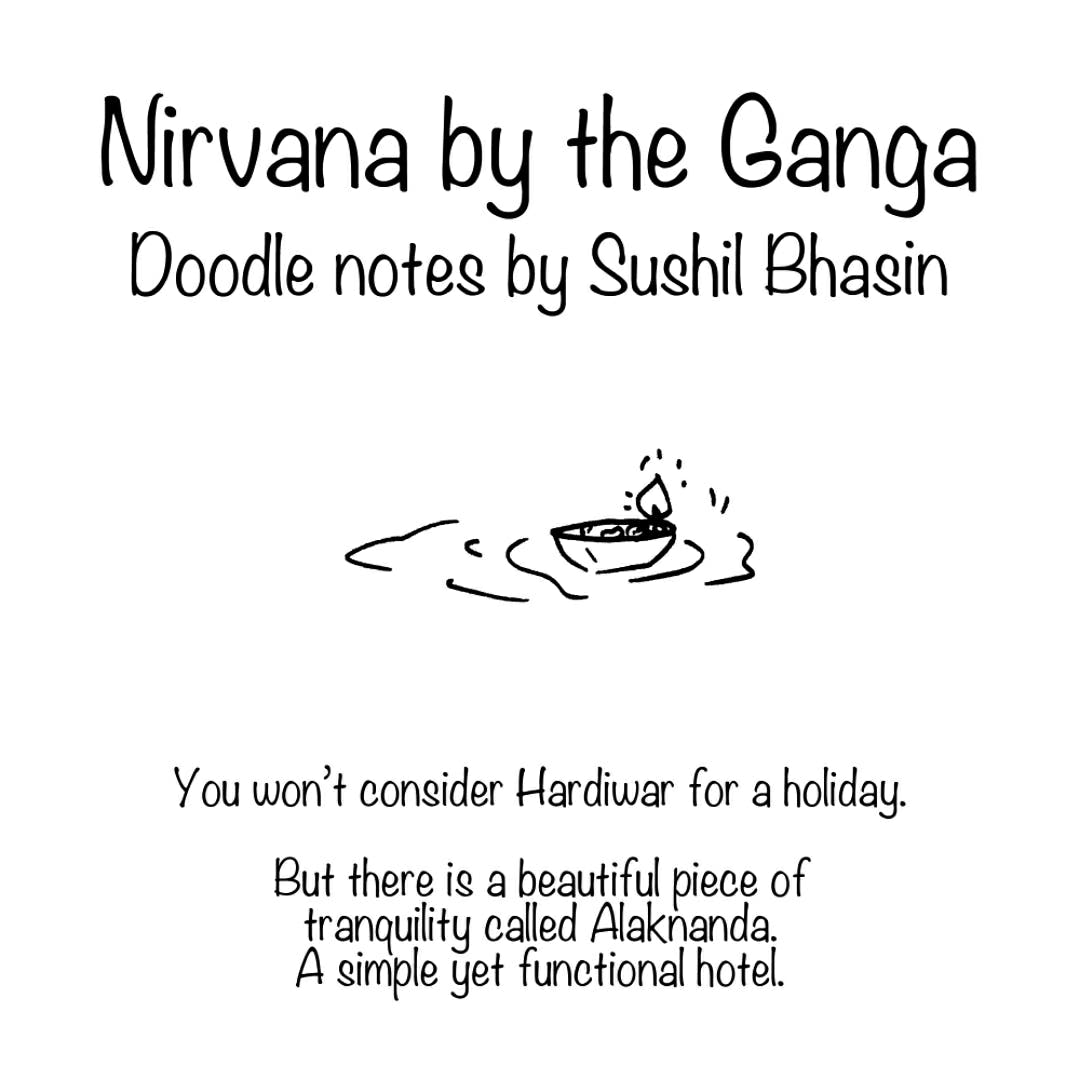 Doodle Notes From A Peaceful Haridwar Hotel By The Ganga
What Makes It Awesome
You won't consider Haridwar for a holiday. But there is a beautiful piece of tranquillity there which goes by the name of Alaknanda. A simple yet functional hotel and the only one with its own ghat.
What's My Pro Tip?
Put your feet in the water. Connect with the ageless Ganga. Get a foot jacuzzi while you're at it. Just watch the sights - people taking the holy dip, some people lazily fixing their shortcut to bliss with the chillum. It's a treasure trove of visuals. Under a blue sky.
Anything Else?
Take a room on the ground floor so you can literally walk over to the river.
Comments