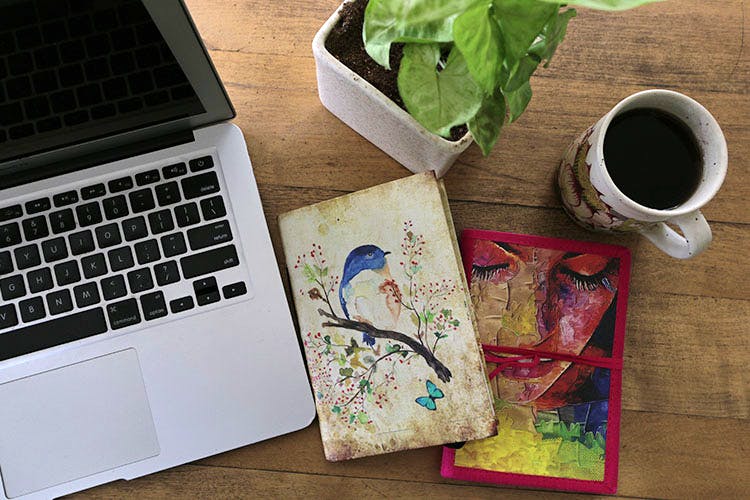 Doodle, Sketch Or Write Your Story In These Beautiful Diaries By Ahem
Shortcut
When was the last time you wrote something for yourself on exquisite, vintage pages with beautiful drawings and motifs to keep you inspired? Ahem makes some really dandy, biodegradable hand-made paper diaries you have to get your hands on now!
Basic Human Writes!
We all love to work on pages, even though we get busy typing away on our keyboards. It's healthy to maintain a diary just so you can pen something thoughtful down, for yourself, from time to time. We do believe that these diaries are inspiration in every way to get some words flowing. The art is an amalgamation of the artist's imagination and she sketches beautiful, serene things to make the diaries look magnificent.
What's In Store?
Apart from diaries, Ahem also creates some creative stationery things like paper bags, wrapping papers, cards and brass locks. Here's where you can explore some cool gifting ideas for your close peeps. Apart from some beautiful doodled treats we really love their diaries with the 'burnt look'. They definitely give us that vintage paperback feeling!
So We're Saying…
If you're looking to do some sketchy stories or a doodle or two, these diaries are great fun. Apart from the aesthetics and the craft, they're the right size and look great on your desk.