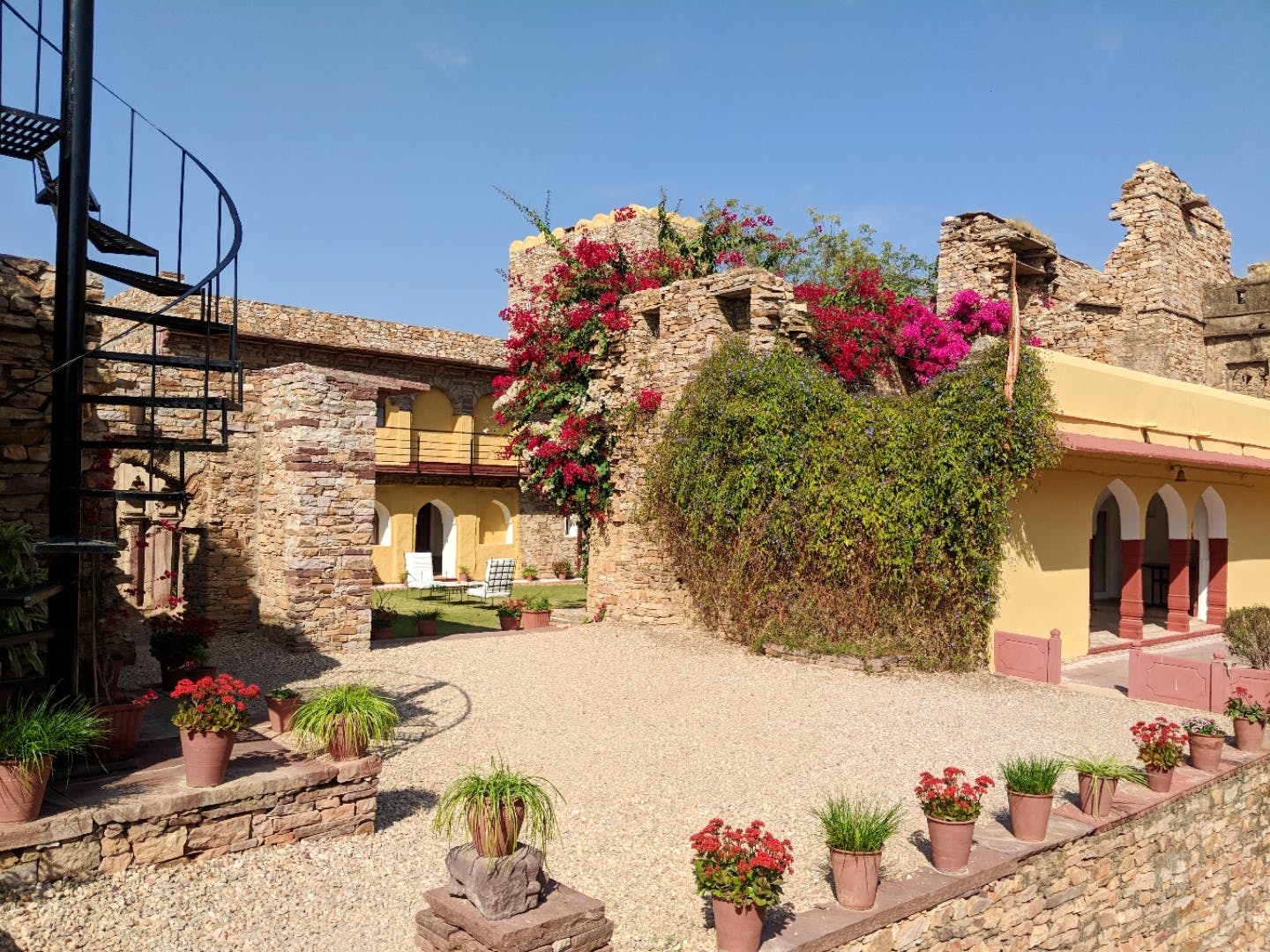 Dream Of Living In A Private Fort? You'll Love This Fort Escape In Rajasthan
What Makes It Awesome
Ramathra fort is literally in the middle of nowhere between two of India's internationally famous wildlife reserves, Keoladeo Ghana Bird Sanctuary and Ranthambore Tiger Reserve. It offers the perfect calm to those looking to escape the city life. They have every modern amenity available and the rooms are simply stunning. Our four-poster bed overlooked a balcony and a private tub with uninterrupted views of farm life. They even have luxury tents set up in the garden for those looking for a glamping experience. Plus, there is virtually no other option for meals, except inside the hotel, the food is exceptionally good, made only from the fresh local produce. Every meal is served in a different location of the fort, so no staid dining room meals. Offering activities like treks, bird watching, wildlife safaris, and realistic farm-life experiences, they even offer boating on this stunning lake—just 20 minutes from the fort; and some of these won't cost you a penny! The day we went, there wasn't another human in sight and we were in a state of complete bliss with just birds for company.
What Could Be Better
We would love it if there were more affordable accommodation options available, but, considering the luxurious experience this place offers, it justifies the splurge.
Pro Tip
Make sure that you walk around the fort and explore hidden nooks—it would be a shame to miss the sunbeds and jacuzzi on the fort's rampart. We spent blissful afternoons on the sunbeds with a book and cocktail.