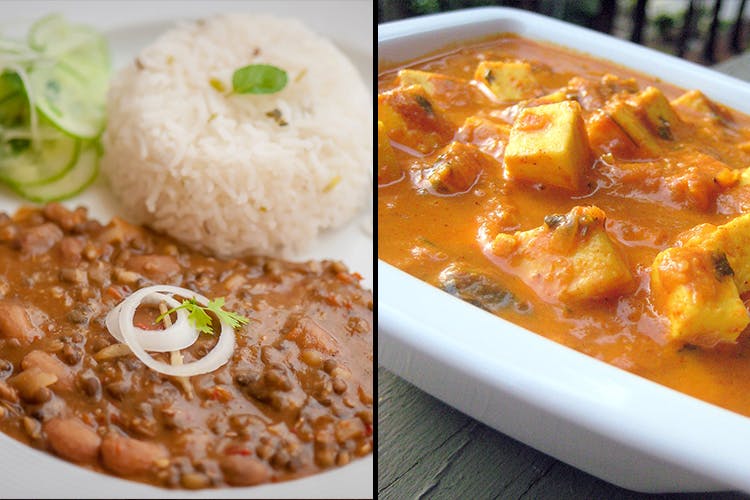 Dining Out In Patel Nagar? Here Are 5 Restaurants You Need To Check Off The List
Old can be gold when it comes to family restaurants in East Patel Nagar. Home to several eating joints that have held their own over the years, the area continues to attract local patrons and diners from across Delhi. Head over to any of these with your folks for some catching up over a casual dinner.
The Baithak's
A place of much renown in the area, The Baithak's is known for its North Indian and Mughlai cuisine. The spacious interiors make it an ideal choice for large family gatherings. Apart from conventional tandoori dishes, the restaurant also serves seafood and Chinese.
Moti Mahal Delux Tandoori Trail
An outlet of the Moti Mahal chain of restaurants, the menu claims to have original recipes for their butter chicken, dal makhani and paneer makhani. Order a few parathas alongside and make the best of their delicious gravies. Mughlai food doesn't get better than this, folks.
Naivedyam
This one is for those rava masala dosa and lemon rice cravings. They serve a variety of uthappams and rice dishes; however the generously prepared thalis are your best bet if you want to make the most of your meal. South Indian on your mind? This should your go-to.
Mughal Mahal
Although not exactly in the area, this place falls under the radius of family restaurants in the East Patel Nagar neighbourhood. The restaurant serves alcohol, and also home-delivers food. Hit this place up when looking for good butter chicken – believe us, it's epic.
BONUS: Berco's
Yep, you'll find this all-time favourite right under the Patel Nagar metro station, serving the ever-so-meaty drums of heaven. We also love their Chopsuey, chicken spring rolls, and the Singapore-style noodles. They've also got meal bowls, so we say you dig in.
Comments