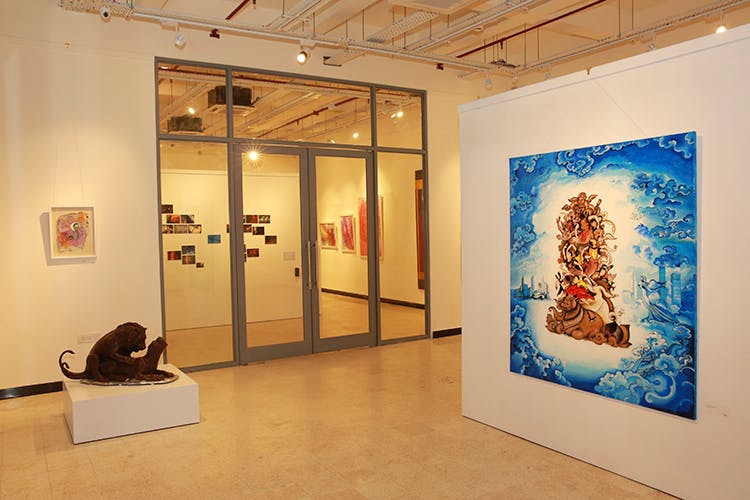 Egg Art Studio: An Incubator For Emerging Art And Artists
Shortcut
Egg Art Studio promotes young artists, and acts as an incubator for emerging talent. It does a pretty good job of being the solution to a lot of questions regarding good art, for which we're grateful.
Art Attack
When asked, "Where has good art gone?" or "What is global Indian art?" we usually look towards Egg Art Studio for the answer. Trying to prevent age-old stunning art from becoming derelict, and trying to keep it relevant, Egg Art Studio looks at contemporising art, while also using mechanisms of restoration.
Another really great project that 'The Egg' takes up is that they act as an incubator wherein emerging artists are mentored and nurtured to their full potential, their works are developed, projected and curated, and may even be exhibited in museums worldwide.
Better Buys
For those who respect, cherish and are looking to buy art, Egg Art Studio is a good mix of practicality and abstract emotion. In fact, they helped restore Raja Ravi Varma's last unfinished work, which was lying in a terrible state in Kerala. The masterpiece has now been restored and made available to be seen.
Courier it!
They evaluate and appraise the aesthetic and commercial value of each piece, and make sure that what you pick up is of the best quality and deserving of the price you pay.
Plus, we're pretty grateful that as standard practice, they courier the work to wherever possible.
More Information
Egg Art Studio
Nearest Metro Station: BARAKHAMBA
Comments