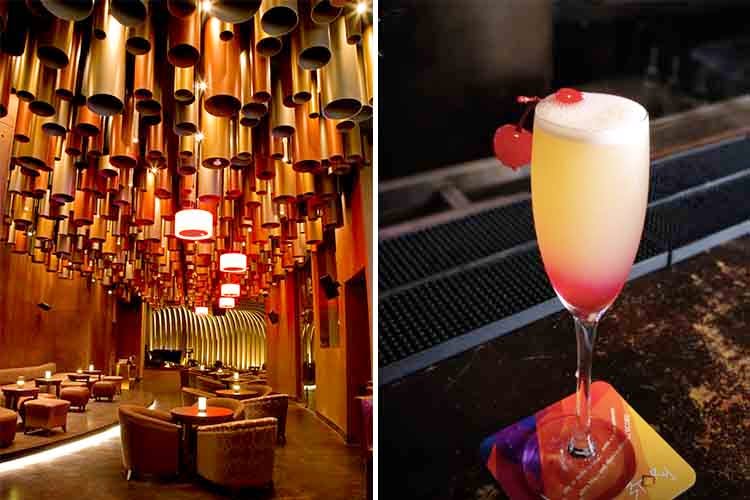 Party Places In The City That Stay Open Past 12AM
Cinderella had a midnight curfew, but your cars aren't turning into pumpkins, and your fancy clothes aren't turning to rags, so what's stopping you from dancing the night away? Most places in the city do shut shop at midnight, but we hear there are a select few that operate even past 1am.
So, if you're looking to slip on your dancing shoes and party into the wee hours of the morning, here are some leads on where you should be driving down to.
PS: We recommend always checking with the club beforehand; they don't always individually follow the same hours. Also, unfortunately they don't always divulge details on the phone, so you're forced to do a drive by.
Club BW
If you're up for a night of luxury and international DJ music, Club BW is your place. As the name suggests, the theme here is black and white. The club encourages private partying, with its segregated sections. The lounges include VVIP Domain, VIP Domain and General Domain (depending on how much dough you're willing to part with). Then there's the King's lounge and the Queen's lounge, if you're really looking for a grandeur-filled night. So, you can go down the table route, but if it's a post 1am pit stop, there's plenty of standing room around the bar.
24/7 Bar
Needless to say, the 24/7 Bar at The Lalit is open 24 hours, offering guests an array of premium alcohol and bar snacks. There's no dancing here, but lots of comfy sofas, and a jazz bar for those nights you want to relax with a drink (or a bottle!). Always a treat, because it's quiet, not a club, and lets you actually talk.
Kitty Su
Known for their late night dance music events, and popular among the young and old of Delhi, Kitty Su is one of our most bumping clubs. They have a tattoo parlour, mini club within a club called The Salon, Champagne lounge and a specific 'A' list section. We suggest you catch 'em primarily on the weekends.
Story Club and Lounge, The Westin
Gurgaon dwellers, this chic party spot near you is open till 4am and there's always an exciting night taking place here all days of the week. Whether it's to chase away your Monday blues or to let loose on a Saturday night, Story's got the ideal vibe and killer cocktails that'll sort you out. Plus, there's no entry charge (stags, rejoice).
Privee
A huge hit among all the party people in town, head to this club for its mind-blowing cocktails and its massive dance floor. Thursdays here are expat nights, and ladies get drinks on-the-house all night. On Sundays, they play a lot of hip hop (no wonder it's always packed).
Grappa
Italian style cocktails and an open deck space – need any more reasons to check this stellar place out? Drop by and dance till you drop on their DJ nights – they happen every Friday and Saturday.
The Electric Room
Their cocktails are on-point, and the best day to come here is on a Friday (when they'll play live music till midnight, followed by trippy house and electronic music). Couples, if you've called before and got your name on the guest list, your entry will be free. Also, you don't have to pay for dancing (It will cost you if you ask for a table though).
Comments