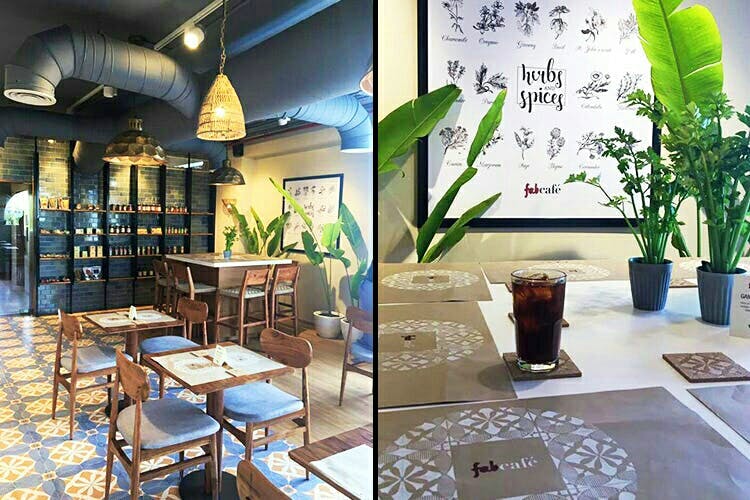 Shop, Eat & Experience All Things Organic At This Fab Cafe
What Makes It Awesome
The flagship experience centre of Fab India Vasant Kunj has five levels dedicated to providing different and impeccable experiences. With a floor dedicated to teas & organic products while another for ethnic wear for sale, this store is a must-visit. It also has a beautiful cafe. The quaint store instantly gives one a cosy and aesthetic vibe.
What Could Be Better?
Everything at this experience centre is just perfect. It is the most exclusive outlet of Fab India with a cafe, wellness centre and much more.
What's My Pro Tip?
The menu of the cafe has been crafted taking into consideration the fitness enthusiasm amongst the shoppers these days. The menu has healthy and indigenous alternatives to some of the favourite comfort foods. Some of the most loved options on the menu are the masala chai and tikki. The cafe has a lot of gluten-free and vegan options with an all-day breakfast service as well. The staff at the cafe is very cordial and the service is prompt.
Anything Else?
This store is the best place for Indian fusion food and ethnic shopping experience, which is further enhanced with soothing classical music in the background. They also have a cute play area for kids so that they stay entertained while their parents shop and dine. Another perk for the visitors of this store cum cafe is free parking.