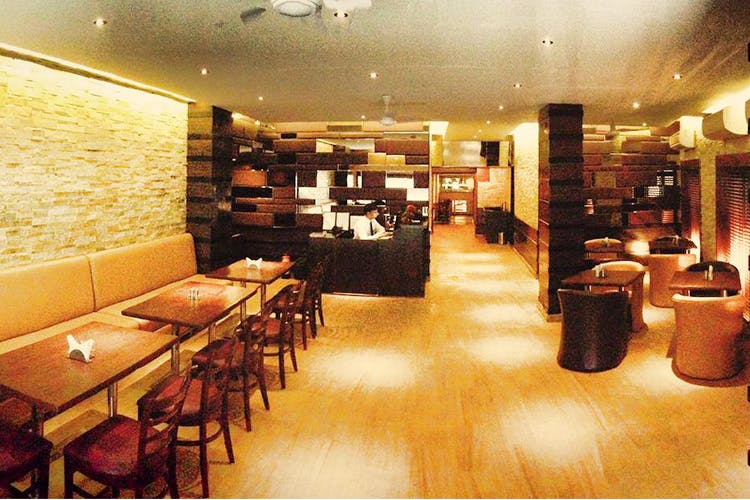 End Of Month Cash Crunch? Here Are 4 Non-Shady Bars In Paharganj
Going out with friends costs a lot and with the end of this month here, you never really know where to go for a budget outing. While Paharganj is the ideal place to go to in order to cater to your budget social outings, you really need to know which bars would be non-shady but also super light on your pocket. Hence, we bring you a list of the best bars in Paharganj that guarantee fun on a shoe string budget.
Sams' Cafe & Bar
Located at Vivek Hotel, this bar is probably the most famous one at Paharganj and for all the great reasons. The place has been done up tastefully and the dim lighting gives it very warm vibe. But with great ambience, the other thing that will keep you coming back are the super affordable prices at which alcohol is available. Old Monk at INR 65? Yes please! Order anything from their extensive menu with your drink and you'll be walking out of here quite happy.
My Bar
Who has not heard of My Bar? In fact, this one at Paharganj has quite a reputation of ushering people into adulthood by serving them their very first few drinks. With vodka starting at INR 62 and beer available at INR 90 per pint, this is your go-to place for that end of month cash crunch. Make sure you order some chakhna to go with your drinks!
Gem Bar And Restaurant
Another bar in Paharganj which promises to get you drunk even on a tiny budget, the main reason people love visiting Gem is because of the live performance that happens every once in a week. Enjoy the performance with martini that starts at INR 159 and rum that starts at INR 55. All in all, this is the bar you go to for a good time on a budget.
Shim Tur
A Korean restaurant located in one of the lanes of Paharganj, this place is ideal for those who would like to try out Korean wine called Soju. You're supposed to have it neat for a nice buzz. With this unique sort of spirit, you should also give Korean cuisine a try.
Comments