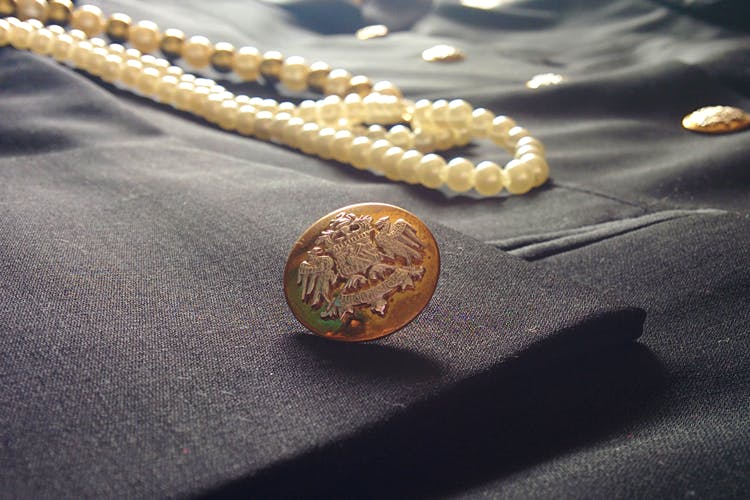 Want To Suit Up? Get Your Hands On These Bespoke Buttons & Cuff Links
Shortcut
The Exquisite Co. makes bespoke royal buttons and cuff links perfect for traditional attire like sherwanis, coats or even blazers for men.
What's In Store?
It all started in 2014 when founders Arpit Mantri and Mili Gajera just wanted some cool-looking buttons for a family wedding. From there, The Exquisite Co was born; an endeavour to provide a regal touch to every man's wardrobe.
The buttons and cuff links are handcrafted by artisans in Meethdi, just a little outside of Jodhpur. These skilled karigars have been working for royal families for decades. If you have a family crest, or a design that you want to show off, get with these designs.
The metal they offer for the buttons ranges from classic brass and copper to pure silver monochromes. The enamel for the coating also can be customised to blue, yellow, mustard—whatever colour you have in mind.
Do keep in mind, brass starts from the lower end; the prices move higher up for the pure silver ones.
How Does It Work?
The first step is to get in touch with them, either over phone or email. If you like ant of the designs in their catalogue, it can be made and delivered to you within seven days.
However, custom designs take approximately 20 days.
So, We're Saying…
With the festival season in full throttle, and traditional Indian attire everywhere, men can now get their own choice of cuff links and buttons to jazz up their outfits. In fact, the products are shipped in velvet boxes for future storage purposes.
Price: INR 950 per button for brass, INR 1,250 per button for copper, INR 2,000 per button for pure silver, Basic cuff links for INR 1,900
#LBBTip
If you're in Mumbai, you can personally go and check out the samples yourself, or Arpit will come over with the catalogue.
Also On The Exquisite Co.
Comments