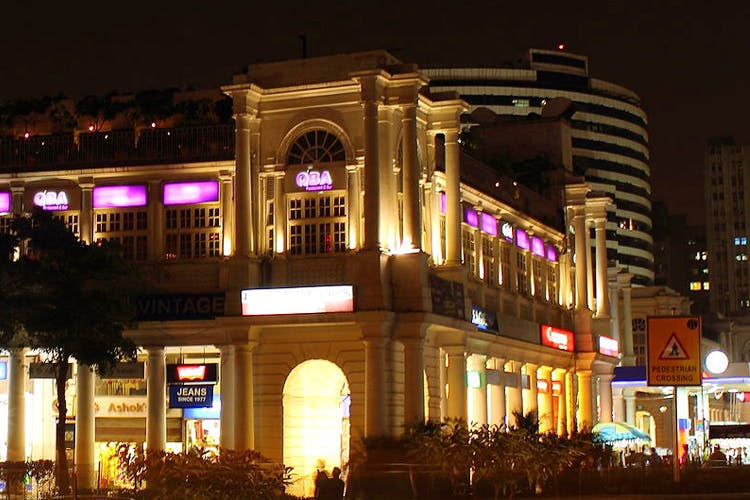 First Time In The City? Here Are 7 Famous Places In Delhi You Need To Visit
If it's your first time in Delhi or just want to get reacquainted with your city, here are some famous places in Delhi you should head over to.
Dilli Haat
Dilli Haat is an open-air crafts bazaar plus a food hub where you'll find everything from handicrafts to delicious food made by local vendors and artisans. It's open every day of the week from 10am to 10pm and the entry fee is INR 20.
Connaught Place
Right at the heart of Delhi lies Connaught Place (famously called CP), one of the most famous places in Delhi. It's got enough restaurants and cafe for you to lose count, you can shop for anything from clothes to gadgets (including a lot of street vendors), and has the Central Park to just hang out at. It's open every day of the week.
Also, since it's so central to every place in the city, expect a crazy rush all the time.
Chandni Chowk
Famous Delhi 6 (Old Delhi) market, Chandni Chowk is the busiest market in the city. It's got narrow lanes, cramped streets, and all things wholesale. You'll also find some of the best street food here—especially if you're a fan of kebabs. It open around 11am and shuts down at 8pm closed on Sundays. We would, however, suggest getting out of here before the sun sets.
Sarojini Nagar
Talk about inexpensive clothing, and Sarojini is the first thing that comes to mind. It's a market full of street vendors selling everything from tank tops and party dresses to sneakers and sunglasses for the price of a coffee. It's closed on Mondays. It's open from 10am to 9pm.
Akshardham
One of the largest Hindu temples in the world, Akshardham Temple is located near the Yamuna river and is built with pink stone and white marble. You'll need the better part of the day to see this architectural marvel through and through, but it's well worth it. They've even got a boat ride inside!
It's open every day expect Monday, 9.30am to 6.30pm.
India Gate
India Gate defines Delhi better than anything. It was built as a memorial for martyrs of World War I and war in Afghanistan. It's situated in Rajpath, and has sprawling gardens all around where you'll find families enjoying their picnics or just grabbing a post-dinner ice cream.
Khan Market
One of the most iconic and upscale markets in Delhi, Khan Market holds its fame card for having some great fine dining restaurants and bars to street vendors and luxurious showrooms. It's closed on Sundays.
Comments