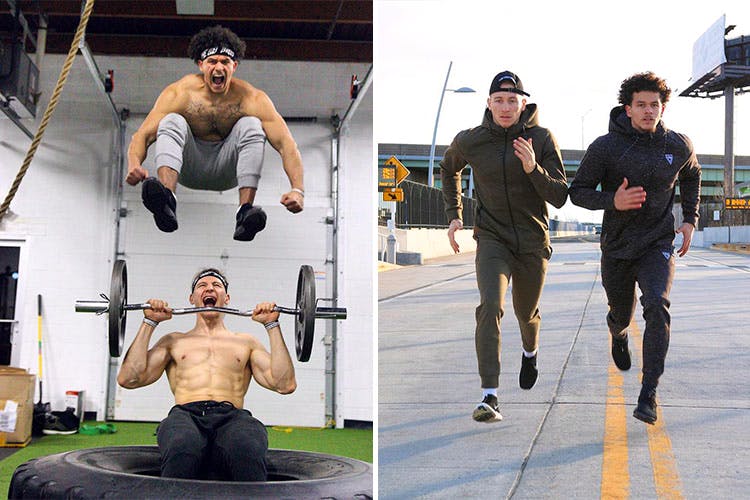 Can't Afford A Trainer? Follow These Fitness Bloggers On Instagram Instead
If there's one thing we all do every day without fail, it's scroll through Instagram. While the memes and the cat videos are great, it's also one of the best platforms to get your share of fitness motivation and information. Check out these awesome accounts that'll carry you to your beach bod goals.
Alexander1Official
Run by Alexander from Miami, this Insta page is a treasure trove of workout regimens, posture and form tips, and a space for overall fitness motivation. The guy writes long and informative captions in all his posts, ranging from workout routines to meditation techniques and even what diet would suit you best. Oh, and of course, the guy's absolutely ripped—he does have 14 years of experience after all.
Follow this Instagram account here.
Zoe Modgill
From crazy bodyweight workouts in lush green parks to exercises you can do right by your bedside, Zoe Modgill's Instagram is full of workout videos you can easily incorporate into your lifestyle. Her high-power stories are no less, either—behind the scenes, funny fails, and her basically busting a rep anywhere she goes, it has it all.
Follow this Instagram account here. You can even keep up with her posts on LBB here.
The Lost Breed
Probably one of the most high intensity workout pages we've come across, The Lost Breed, run by Anthony & Josh, is where you'll see hardcore workouts by two guys killing the barbells and any exercise equipment that comes their way. If you're looking for someone to push you to get off your couch and hit the gym, these guys are the perfect fit.
Follow this Instagram account here.
Progressive Calisthenics
Kenneth Gallarzo shows on his Insta page that you don't need a lot of equipment to get into the shape of your life—your body weight is enough. You'll usually find him hanging or doing horizontal handstands on rods, ropes, and sometimes even boats. The guy knows how to build core strength, and if that's what you're looking for, his videos should be on your feed.
Follow this Instagram account here.
Sheena Fit
A constant flow of videos of Sheena killing it at the gym, this Insta feed will give you the motivation to hit the weights every day. She explains her workouts in great detail, posts transformation pics for inspiration and posts captions that explain the mindset you need to push your body to the limits and smash those fitness goals.
Follow this Instagram account here.
Elliott Hulse
This Instagram page is workout video gold. The video thumbnails have bold titles like 'weird tip for bench press' and 'plan to lose body fat forever' which are super-easy to consume and apply in real life. You'll find the content ranging from workouts to motivation, discipline, and the occasional handstand-at-a-random-location shot.
Follow this Instagram account here.
Mats Trane
Think you're too old to rep a set? This guy is 54-years-old and killing it out there. Bodyweight exercises, mobility, functional fitness, and core workouts populate this feed. The guy can hang from rings and do handstands on a pier with equal finesse, so we say you add him to your 'following' list.
Follow this Instagram account here.
Ido Portal
You'll probably find the videos a bit funny as you start to explore this page, but once you've seen (read: stalked) enough, it's clear it's absolute genius. This page focuses entirely on fitness by movement—mostly on the ground, meditative videos, and stuff like balancing three sticks vertically on the ground without letting them fall (check this). You'll find a lot of fitness and focus challenges on this page.
Follow this Instagram account here.
Comments