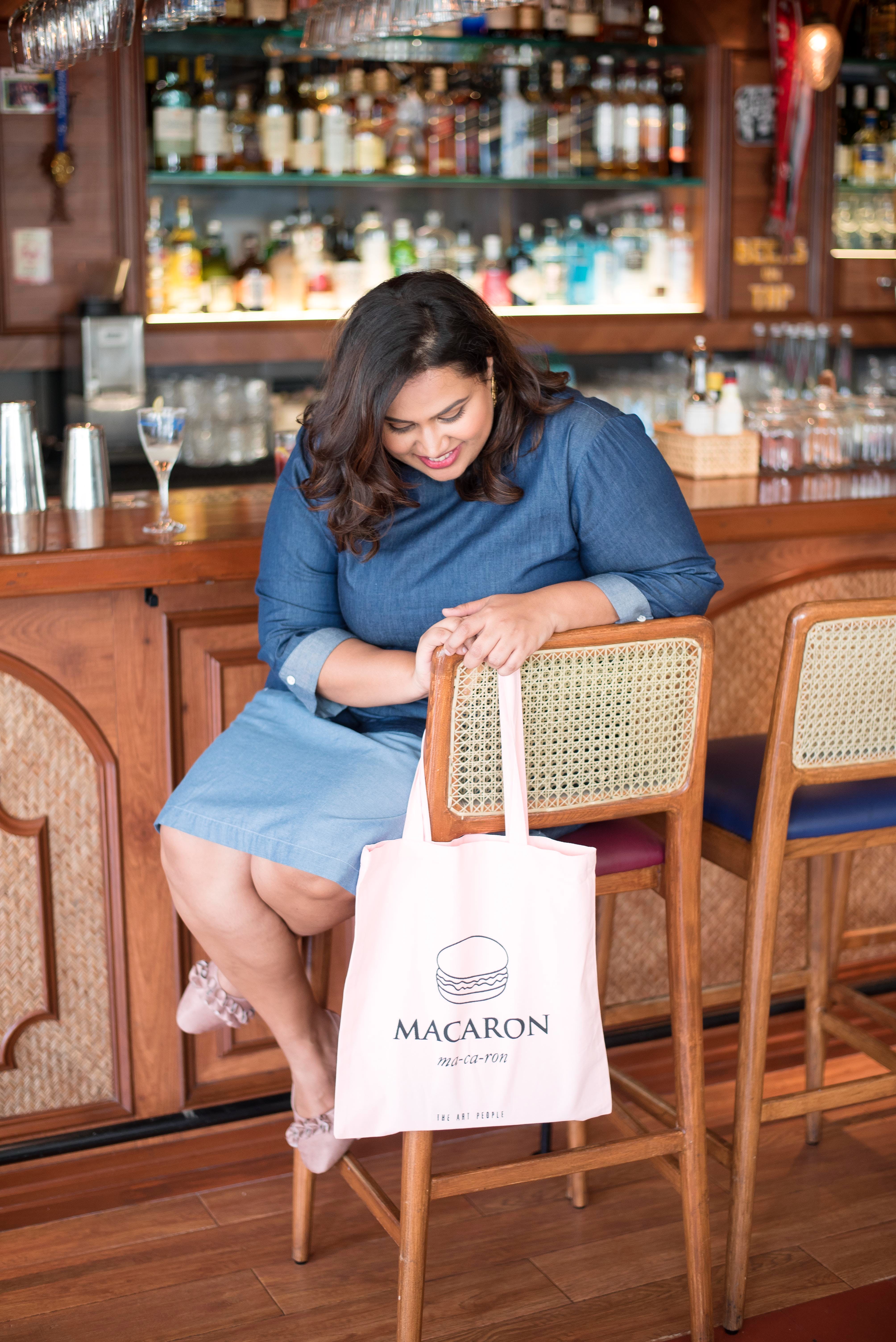 There's No One Right Way To Do A Formal Look
My regular jeans & t-shirt look needs a well rested vacation? Totally with you on that!
I've finally decided to give my denim obsession a dress upgrade and put together this chic corporate look - you couldn't put this one into an existing fashion category. Even if you tried. I played around with gold-plated earrings, quirky statement bags and trendy everyday flats to come up with this...
Denim Dress With Belt
Take it from someone who's surrounded by fashionistas and the likes of Rhea Kapoor all day, this denim dress has got to be your next purchase! The brave blue on blue combination has been making the rounds everywhere. Oh, and LOVE the idea of a camouflaged belt - it gives the lose silhouette an instant shape and looks so effortless. I got this from Vritta, an awesome brand on LBB doing functional everyday wear in sizes up till XXL.
Marcus Taurus Flats
Love Ice-cream so much, need frosting on my flats too. These slingback flats just dropped in Marcus Taurus' flats edition and I've been wearing 'em everywhere. Not following? It's an awesome Indie brand on LBB doing upbeat vegan leather footwear that keeps my eco-right heart and fashion-conscious sole satisfied. They come in a slew of colours, I picked the baby pink ones because for me, it's always strawberry frosting for the win!
Macaron Statement Bag
To add another trend-ilicious layer to my formal event outfit, I chose this minimal Macaron statement bag. Why I love it so much? It phonetically spells out the word for everyone who throws around absurd pronunciations. My work essentials to makeup, everything comfortably sits in it too!
Gold-Plated Criss-Cross Statement Earrings
If I haven't already woken the fashion beast in you, these gold-plated statement earrings definitely will. They bling up my formal look tenfold and unapologetically so. I've been wearing them with a variety of looks and it's safe to say, Bersek has become my go-to brand for conversation-starting accessories. I'm hooked to the affordable prices and out-of-the-box styles.
Comments