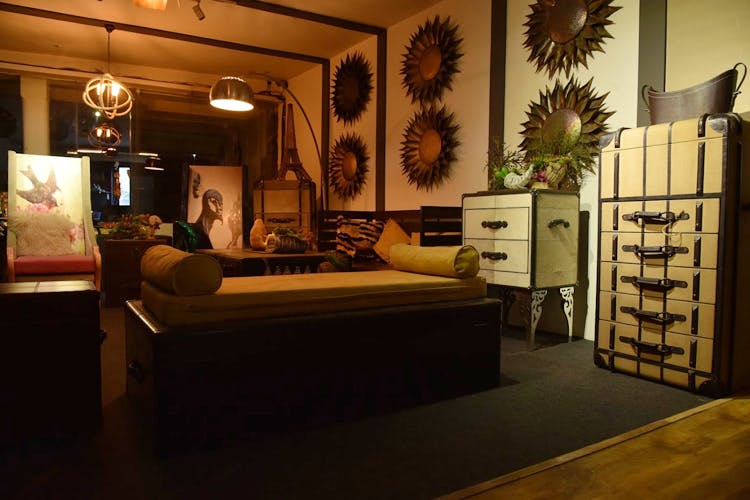 From Modern Interiors To Contemporary Decor: This Design Studio Will Bring Your Dream Home To Life!
If you love your space, then we've found a design studio that will help create it for you. 7WD is a interior design studio that turns your home dreams into reality. Whether you're looking for a complete redo of your entire home or just feel like changing the interiors a bit, these folks will take care of it all.
Curate Your Corners
Brainchild of two innovative designers Gunjan Gupta G.G and Sumit Shah, this brand reflects originality of craftsmanship because of their inventive techniques that have challenged the way interior design is seen and practiced over the years. These young designers have a positive approach and refreshing energy. Call them for a consultation and you'll know what we mean. Depending on your budget and requirement, they offer integrated solutions that suit you best which could be anything right from architectural designs, interior design, furniture upgrades and more.
Live It Up
7WD is a design studio that offers mainly architecture and luxury interior design services complete with bespoke furniture, space harmony by vastu, fengshui, chromotherapy and more. They do a lot of home spaces, office spaces interior designing and full-fledged many Design projects. What we really love about their work is their use of European vintage country style design with a blend of little drama. They create contemporary, modern, royal, ethnic designs as per your personality complete with complete with essentials like flooring and woodwork as well accessories such as chairs, rugs, bed tables and more.
So, We Are Saying…
So if you're in the market to do up your home, office or even a restaurant, you must look these guys up. Their prices will vary according to your budget and what is it that you need. Hit 'em up and see your dream home come to life.
More Information
7WD
Nearest Metro Station: IIT Delhi
Comments