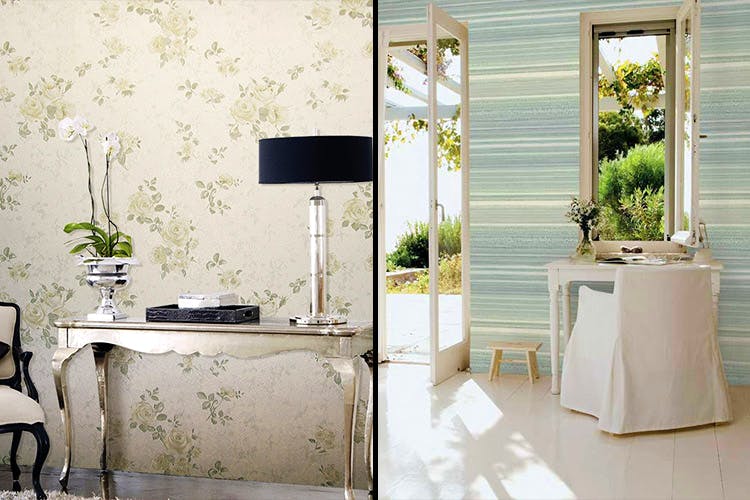 These Funky & Artsy Wallpapers Are Great For Your Walls & Wallets
Shortcut
Tired of getting your walls painted and living through a mess while you're at it? You don't have to go through any more pains of picking the right wall colour or patterns anymore. Décor India has some beautiful wallpapers you can show your house a good time with.
Get The Wall Rolling
You may have some quirky décor items lying about but your walls can also speak your taste and make your home a little more alive. Decor India's wallpapers have some funky patterns you can chose from. From motifs to artsy to pop art, they have all sorts of patters that'll call out to you.
All Is Wall
They promise their users durability. Since their backing materials include vinyl and woven fabric, they guarantee that their wallpapers can withstand day-to-day wear and tear. Apart from that, they are washable, bio-proof, safe from fire and easy to apply.
All you need to do is go to their website, go through their catalogue which has many patterns and designs to choose from, pick the wallpaper you fancy and give them a call to brief you on the prices and how to apply the wallpaper.
Call them on +91 9971575710.
So We're Saying…
Next time you want to paint your wall, think about the money you'll save by going for these dandy wallpapers instead.
More Information
Decor India
Nearest Metro Station: Delhi Gate
Comments