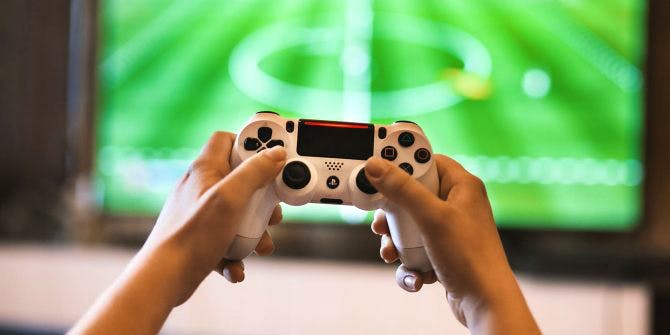 Rent A PlayStation or Xbox For Your Next House Party From These Places
Step out on the pro field, rev your car's engine, or pick up your AK-47, the world of gaming lets us do things most people don't get the chance of doing for real. We mean, who doesn't want to kill some zombies in their spare time, right?
But, if you're not the kinds to dig in your eyeballs into the screen for hours in a day and buying consoles and games doesn't really make sense, here are some places you can rent them from for that occasional gaming hour.
RentGames
This website has a massive collection of gaming consoles, games, and all gaming accessories you could ever pick out. They offer PS3, PS4, Xbox 360, and Xbox One with their motion gaming accessories and a bundle of games for as low as INR 500 a day. They also have an impressive library of PS4 and Xbox ONE games on rent.
They primarily run on a membership model where you buy a monthly membership for as low as INR 800 per month and get unlimited rentals for that period. You can also rent out accessories like Xbox Kinect, PlayStation Move controller, and PS VR.
SnapOnRent
They offer consoles like PS3, PS4, Xbox 360, and Xbox ONE on rent for a minimum price of INR 599, which will also include one game of your choice with it. They also have classic titles like GTA 5, Uncharted 2, and The Last Of Us on rent for INR 199 per day. Games are available for PS3, PS4, and Xbox 360. Sounds like a steal!
SportsAdda
This site has PS4 and Xbox ONE on rent, starting from INR 920 for three days. You can choose to rent these consoles for up to 30 days at a stretch, and we think that'll be more than enough to satiate your gaming cravings.
Just short of one controller and don't want your buddy to feel left out? You can rent out a PS4 or Xbox One controller starting from INR 250 for three days and restore your friendship.
RentBean
Starting at INR 500 a day, you can rent a Xbox 360, Xbox ONE, PS3, and PS4 from this portal. They also offer games for your console of choice. The games are available from various genres and includes everything from classics to latest releases. The price range for the same varies from INR 50 to INR 400 a day.
Ploogl
A new rental service on the block, you can choose to rent a PS4, Xbox One S and Xbox One X console from Ploogl starting at INR 999 for a period of three days. They also have a wide range of accessories like racing wheels, VR cameras, Kinect and motion controllers and you can also rent a wide variety of games like Battlefield, God Of War and FIFA from the platform.
If you do not have a TV to play your games on, you can even rent one from them starting at INR 899/month.
Ask Tushar a question