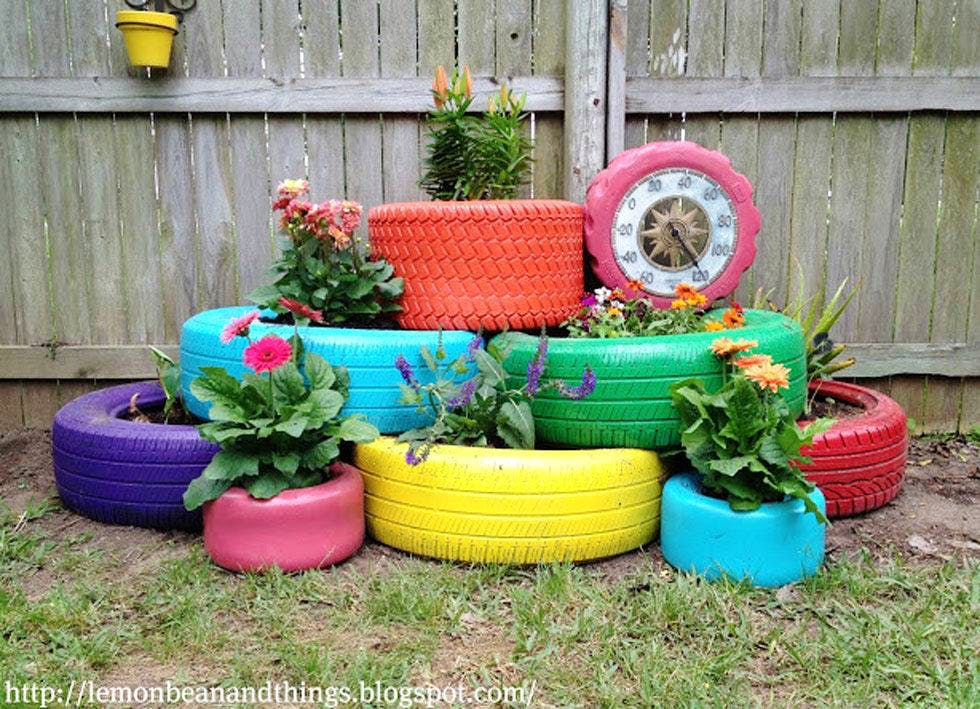 Pots, Plants & Décor: Get Garden Accessories Of All Kinds At These Stores
When the weather's playing nice, there's nothing better than lounging around in your own garden with a glass of bubbly, unless your garden's bare and uninspiring. If you want to make some changes in your garden or just add some greens to your home, here's our list of stores you can head to.
Navya
Giant ceramic teacup planters, wrought iron bird-shaped hanging décor and lots of cutesy little accessories; Navya caters to those who take their homes seriously and wish to add old-world charm to them.
Elan
Whether you're a serious gardener or just want to lounge about outside, Elan's got enough to make your space pretty. Pick from their vibrant watering cans, neon stools, decorative cages and fun gardening tools.
Hauz Rani
From basic clay pots to fancy metallic ones in an array of sizes and shapes (there's some super cute elephant and pig ones), they have stuff that's quirky, functional and classy. They also have artificial shrubs if you want to effortlessly add some greenery to your pad.
Read more about it here.
The Wishing Chair
The Wishing Chair is our go-to place for any home décor requirement. So, it's no surprise that they also house some of the prettiest watering cans and planters in a range of pastel shades. They also have some gorgeous pieces that you can use for embellishments.
They've got two stores in Shahpur Jat and Gurgaon, and are available online as well.

Earthly Creations
We love their fish and pig hanging garden lights, and that's just a glimpse of the cuteness they have in store for your garden. Alongside ducks, frogs and birds, they have planters, décor items and wall pots in all hues and sizes. There's also a small section on metal items.

Nurturing Greens
Nurturing Greens is great for getting presents for housewarming parties, or even for yourself. Choose from cutesy little bonsais, saplings in different shades of ceramic, and metallic pots and garden accessories. You can also get yourself a little herb plant (basil, celery etc) for your kitchen garden.

Pepperfry
Pepperfry houses a range of furniture, as well as quirky hanging planters, brass buckets, terracotta bird feeders and cutesy décor pieces (gnomes, ants, elephants) that are ideal garden accessories for making your outdoor area super colourful.

Wonderland Garden
This is another great store for animal-shaped planters and décor. They also house a fair number of figurines (angels, fairies) etc. Wonderland goes a step ahead and keeps serious gardening tools, sprinklers, pipes, trimmers… the whole show.

Nursery Live
If you're looking to seriously up your gardening game, then NurseryLive will provide you with everything you need, including seeds, bulbs, pebbles and planters. They'll even deliver fertiliser to your doorstep. You can check out their offers and special packages for gift deliveries.
Grecor
From artificial vertical green walls and outdoor furniture to tons of aesthetically pleasing pots and planters, Grecor has everything you need to turn a space green. They're a bit pricey, but the quality of their stuff is top-notch.
Homestop
Shopper's Stop's home decor leg has tons of Pinterest-y planters, bouquets and vases as well as wall art and mirrors. They're great if you're planning to give your balcony or an outdoor space a total makeover.

MyBageecha
While we're a big fan of their DIY terrariums, MyBageecha has literally everything you could need to create a pretty, green space - this includes khurpees, watering cans and even seeds. Apart from this, they have a great collection of hanging gnomes, lights and adorable curios you can use to make your space look even better.
Comments