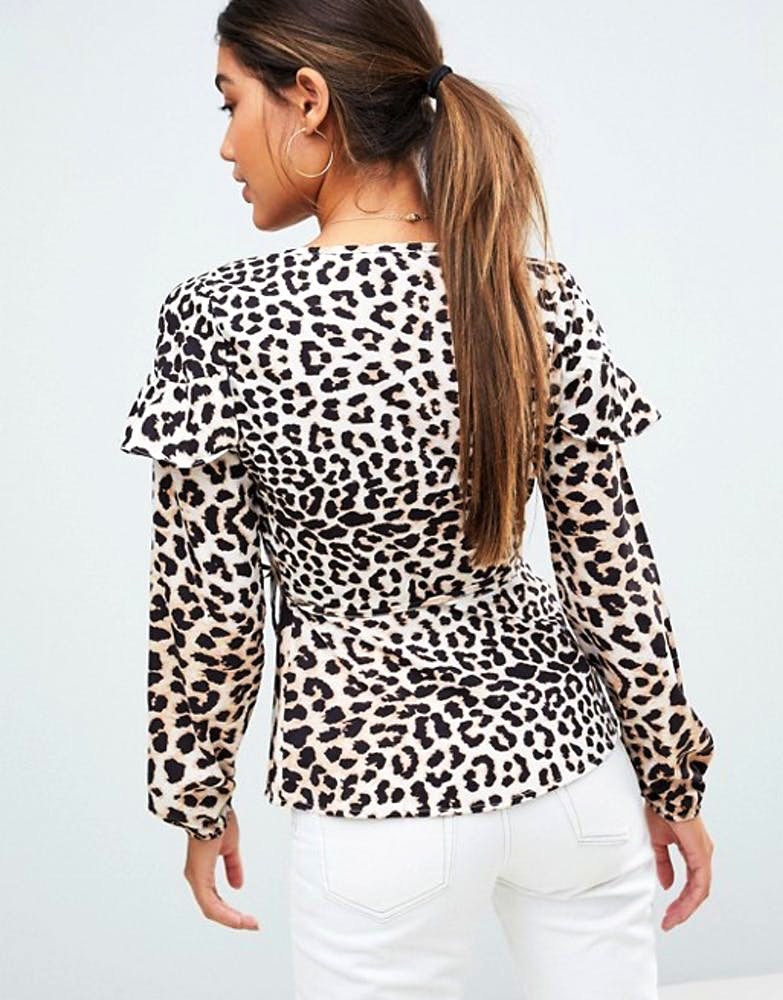 Trend Alert: How To Wear Animal Print
If there's a trend you surely cannot ignore, it's animal prints. Whether you're scrolling through your IG feed, or walking around stores - the animal kingdom is taking over, you guys! Embrace your wild side with these top picks that we'd LOVE to see you in:
Ruffle Shoulder Animal Print Wrap-Around Top
You'll definitely have a cutesy-fierce moment in this ruffled shoulder wrap-around top. It's super appropriate for any wild weekends or some boss-lady brunches you have planned! Style it with some ripped skinny jeans or some classy white cigarette pants and matching heels.
Leopard Print Off-Shoulder Mermaid Dress
The leopard-print dress is a classic silhouette that seems to take the crown for its wearability while making you look fierce. Style it with some nude toned down accessories and let the dress be the star of the show. And if you're a sneakerhead, throw on a pair of white kicks - you have our blessing!
Leopard Print Longline Jacket with Belt
This longline jacket is super chic and looks good on all body types! We love the belt it comes with for a cute robe moment if you feel like taking it for your next vacay!
Animal Print & Solid Flap Canvas Cross-Body
Why stop at clothes? Accessories are just as important, if not more. This canvas cross-body is a great addition to a basic outfit that needs some more character.
Animal Print Interwoven Flats
A statement shoe can make or break a look, you guys. And these interwoven flats are definitely a welcome addition to any outfit that needs just that little extra push. Great for formal or casual looks, you'll see these flats become a staple in your wardrobe before you even realise it.
Snakeskin Print Short Wrap Dress
We're adding snakeskin to our list of prints we're obsessed with and so should you. Commonly seen on shoes, we think it's time to elevate this look and give this snakeskin wrap dress a chance. It is SO stunning and falls perfectly on your body to flatter your shape. The dress length is super cute and playful and we can see some bomb looks coming our way!
Monochrome Animal Print Mules With Tassel Detail
We can't promise that you'd run as fast as a snow leopard with these on, but they're perfect for times when you're in a hurry and just need to slip on some shoes and rush out the door. The tassel detailing adds another stylistic element that we love and the placement of the prints is super tasteful and unassuming.
Comments