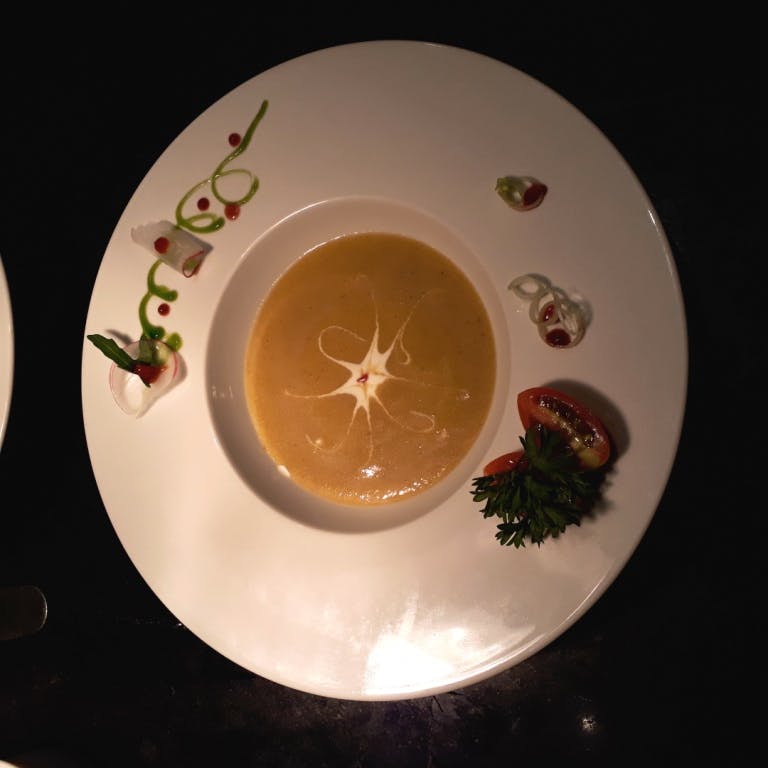 Nearest Metro Station:

Micromax Moulsari Avenue Rapid
Get Your Bite Of Brazilian Churrascaria At Wildfire In Crowne Plaza Today
What Makes It Awesome
As the festive season has kicked off, you can enjoy good times and experiment with cuisines. And nothing's more exciting than a cuisine which breaks into multiple flavours the moment you bite into it. This is the world of Wildfire! I am sure like me, you would not have heard much about this restaurant. This is a dinner-only restaurant at Crowne Plaza today which serves Brazilian churrascaria. The concept here is unlimited skewered meats, seafood and vegetarian delicacies. It sounds tempting but tastes even better. There are 13 different kinds of meats on the menu, from your regular chicken to the ducks. The way they are marinated and cooked live that makes them delicious. For the vegetarians, there is the skewered pineapple that you can't miss. And if you are keen to know how it's cooked, you can go to the live counter and see what's happening. You can also enjoy the romantic mood, sit with friends and family, raise the toast with some Brazilian cocktails and eat all that comes on your table. The meats are brought directly on the hot skewers to the table and carved directly onto your plate. The cuisine is flavourful and full of juices. It is hot and fresh and the serving is unlimited. The restaurant is patronized by the diplomatic community and foreign travellers. You never who you might meet there! While the meats take time to cook, you could gorge on the salads. There is a variety that could baffle the first-time visitor, but try taking small bites of each. So take small portions. It's not just the food, the interiors have been inspired by the colours and patterns from Brazil. The decor has been 'a marriage of straight lines and bold forms to give a contemporary and flamboyant ambience' to quote from the concept note. I particularly found the fountains of flame outside the glass wall adding a lot of romance to the entire set-up. The earthy colour palette makes it a place where you would want to hang out more often.
What's My Pro Tip?
With varied clientele, there is a la carte too. You can opt for traditional Brazilian delicacies such as Coxa De Frango, Paleta De Cordeiro, Fraldinha, Camarao, Salmon. Vegetarian delicacies include Batata Recheado, Abacaxi Assado, Tortilla De Feijao and more.
Anything Else?
The servings can be overwhelming, so take your time and go slow because no one rushes you here. The servers are polite and it's best to reserve a table. Enjoy the way they plate the soups and the food. The overall experience was a delight.
Also On Wildfire - Crowne Plaza
Comments
Nearest Metro Station:

Micromax Moulsari Avenue Rapid