The information in this post might be outdated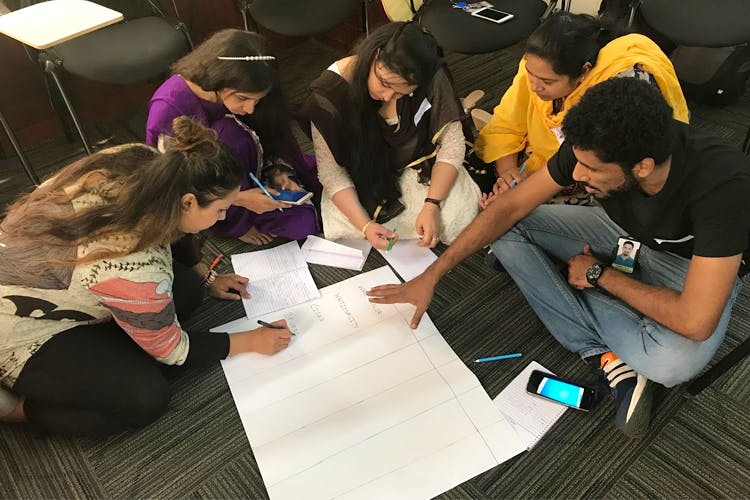 #GetupGo!: Sign Up For This One-Day Workshop To Upgrade Your Leadership Skills!
What Is It?
GetupGo! has organised a Young Leaders Program Series which consists of one-day workshops for all working professionals who are on the search to expand their skillset. They have a session coming up on March 16, 2019 at Courtyard by Marriott, Gurgaon which promises to be an immensely immersive and exhaustive kick-start in a young manager's journey. Participants attending it are sure to leave equipped with a powerful toolkit that only years of managerial experience provides one with. If you consider yourself to be a career trendsetter, then this workshop will take you a long way.
Who Is It For?
Aspiring or first-time managers, this one is going to help you in the long run.
Why Should I Go For It?
Get a head-start in your professional development goals with the GetupGo! Young Leaders Program. This workshop will cover topics that will enhance growth in various dimensions such as personal leadership, productivity & operational efficiency and collaborative teamwork. It focuses on skills that are rarely taught and are of utmost critical importance in today's changing landscape like the art of story-telling, coaching, active listening, empathy, leadership styles, productivity and time management, personal branding, the art of feedback, team effectiveness and so on.
Their team includes experts with years of experience at McKinsey & Company, KPMG, Microsoft, American Express, Parle Products and more; hence they have been in the very same shoes as other young professionals and understand the challenges of growing one's career.
From diagnostics to an in-person training to longitudinal learning reinforcements and more - they aim to cover everything. 'GetupGo!' has also put in place a quantitative impact equation to evaluate the impact of the workshop, so no participant is made to feel that they invested their time, money and energy for something low in value.
Anything Else?
If you're interested, then book your slot asap because GetupGo! has waived off 50% of the charges for this program, bringing it down to INR 2,500 (+ taxes). They have also partnered with the Women Economic Forum this year and will be nominating a few of the YLP participants for "Young Leaders Creating a Better World for All" award at WEF April, 2019.
To register or to nominate others, you can reach out to them at hello@getupgo.co. For more details, you can check out their website at https://getupgo.co/ or simply follow them on Facebook, Instagram and LinkedIn.

Comments