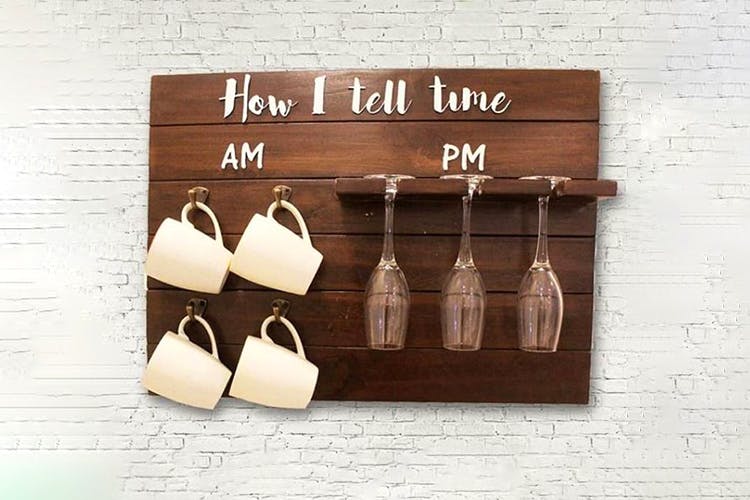 From Pastel Frames To Wooden Lettering, This Brand Will Bring Your Pinterest Board To Life
Shortcut
Hooked on a particular theme or looking to perk up your room's decor? The Quirk Workshop is just the brand you need to turn to for all the stuff you've been saving on Pinterest.
Knock On Wood
Started by two friends out of a mutual love for art and design, The Quirk Workshop specialises in wooden frames, letterings and wall hangings. They've come up with some quirky, fun designs, whether you want a funny message hanging on your bedroom wall, or an elegant wine glass holder in your dining room. They do bespoke hangings as well, so if you're looking for a personalised gift for someone you love, just send over the design you want, and they'll do it for you. Whether you're looking for a delicate, pastel-coloured theme, or a bold, colour scheme in your room, they'll send you hangings and frames according to the style you pick and voila, your room gets a whole new look.
So, We're Saying...
Check out their Instagram page to get in touch with them, you can see some of their work there, too.
Comments