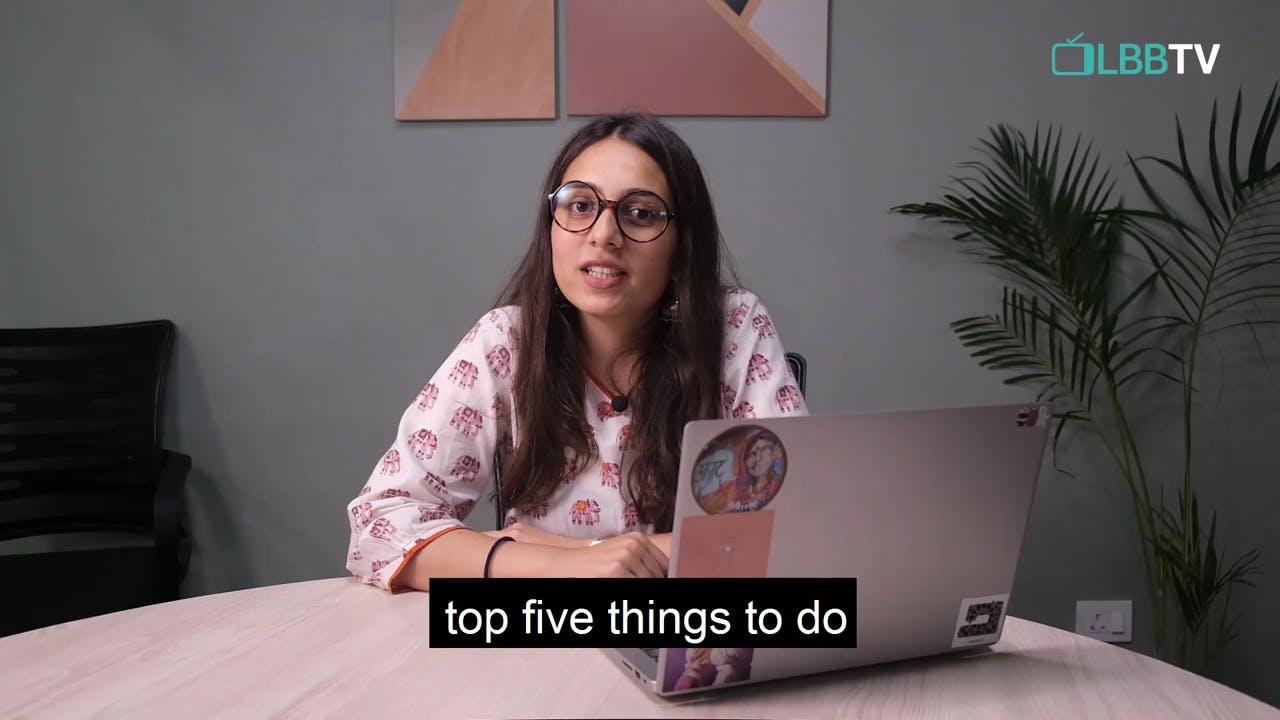 #GoHereDoThis: Top 5 Things You Should Be Doing This Week!
Got no plans? Our weekly guide will sort you out!

Catch Great Plays & Attend Improv Sessions At This Theatre Fest
The Old World Theatre Festival is back with awesome plays that are scheduled to happen till the 24th of August. The festival will start at The Stein Auditorium in the Habitat Center, and you can catch shows like Unravel - an improv play about mental health, and Faqeer Nimaana (a dance performance with Punjabi and English music) directed by Sanjukta Wagh.
There will also be panel discussions on audience development for festivals and arts, an improv workshop on wellness and a master class on Macbeth with Jatinder Verma and Claudia Mayer. The fest will end with a workshop by The Big Fat Company (9:30 am - 5 pm).
Read more here.
Grab Delicious Pan Asian Delicacies At This Gurgaon Restaurant
Soy Soi, with its first branch in Chennai, has now made its way to Gurgaon's Ardee Mall. So, if you want a taste of the offbeat Pan Asian dishes, drop by Soy Soi without thinking twice!
The restaurant is spacious, simple, and they have plenty of seating options. So you can actually come here for a big family dinner, or even with a couple of friends.The restaurant serves the most delicious dim sum (veg and non-veg are equally good). We would recommend you try their Mushroom Xiao Long Bao and Scallops and Prawn Suimai for sure. Or you can also just order a Soy Soi Dim Sum Set in case you wish to sample more options. The restaurant also does amazing baos and a wide range of satays.
Read a full review here.
Drop By The Sunday Organic Market At Sunder Nursery
Sunder Nursery is a huge, heritage park next to Humayun's Tomb, and they'll be hosting an organic lifestyle market every Sunday till the end of this year! The market is run by The Earth Collective, and is completely organic, natural and chemical-free with regard to what you can buy there.
You can get everything from fresh-farm produce, groceries, artisan products, jams and preserves, beverages, body care and home care to clothing, terracotta cookware, solar products, composting, natural fertilisers, pesticides and everything that helps build a sustainable, natural lifestyle.
Read more here.
Plan A Getaway At This Stunning Old Manali Property
Situated among orchards and fruit gardens, Leela Huts is a wonderful property in Old Manali that will enchant you with its greenery and majestic mountain views.
The property is a group of private huts and each of these huts will take you farther from the outside world, and into serenity. The best part about Leela Huts is the warmth that you feel inside the hut and the expanse of nature that you see outside it. The huts have tiny corners where you could snuggle up with a book or make art and be completely unbothered. The property also has a basketball and tennis court for those who like to stay active on a holiday and aren't lazy bums like us.
Read more here.
Buy Upcycled Home Decor From This Local Business
f you are someone who thinks handmade products are totally adorbs, you must check out Pine & Lime. It's an online, Delhi-based brand that specialises in handmade decor inspired by nature. Not only is the stuff they have pretty and cute, but also would last you long!
From painted cushion covers to lamps and mirrors; this brand has a lot to offer. What we absolutely love here are the brand's handmade guitar shelves. They use the guitar's body to create shelves and then, the shelves are decked up with different products (think tiny indoor plants, a book, a photo frame, USB functioned warm yellow lights lime twig, and pine pendant, etc).
Find out more here.
Comments