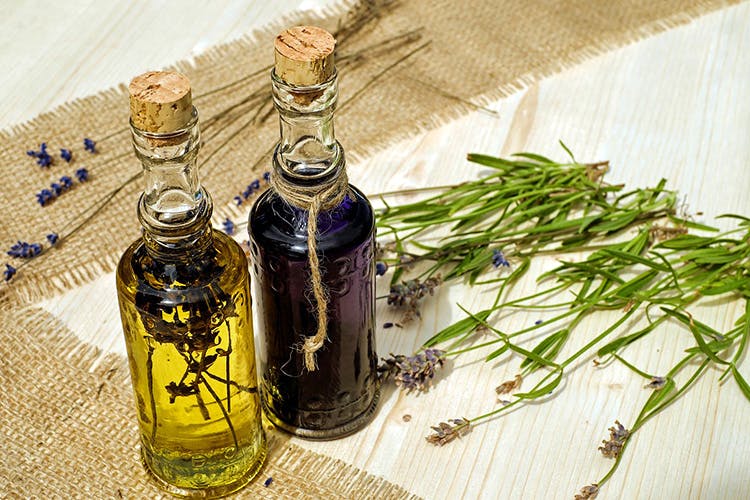 Go Natural With K2 Homeopathic & Ayurvedic Store For All Your Hair & Skin Care Needs
Shortcut
If you want to explore alternative therapies for health, skin or hair concerns, then check out K2 Store in Galleria Market. It is our go-to place for practically every brand of homeopathy, Ayurveda and naturopathy.
Natural Nourishment
We love K2 for its selection of ayurvedic products for hair and skin. Since these products are all-natural, if they don't end up working for you, they won't do any harm either! Stock up on Amla, Wheatgrass, Aloe Vera and Triphala in juice form – they also have these natural remedies as capsules and powders.
For a more concentrated treatment plan, you can choose from their selection of German Remedies by Dr. Reckeweg or Indian equivalents, under which there are solutions for hair fall, skin ailments, digestive issues and lots more. These come in tincture form, that can be applied or consumed. The staff is super helpful and will point you in the right direction, depending on what you're looking for.
Doctor, Doctor
Their in-house Homeopath/Naturopath is available from 10am – 6pm and is equipped to aid you in diet counselling, metabolic problems, respiratory issues, skin and hair conditions. It's best to take the advice from a professional so that you buy the right products. They also have treatments for allergies, joint and muscular pains and, since these medical conditions are long lasting, it's not always feasible to take allopathic medicines for long periods of time.
So, We're Saying...
If you feel bogged down by nagging conditions, it's a good idea to explore alternative treatments; if you're keen on naturopathy then you're likely to find most of the stuff you need at K2.
More Information
K2 Homoeopathic & Ayurvedic
Nearest Metro Station: IFFCO CHOWK
Comments