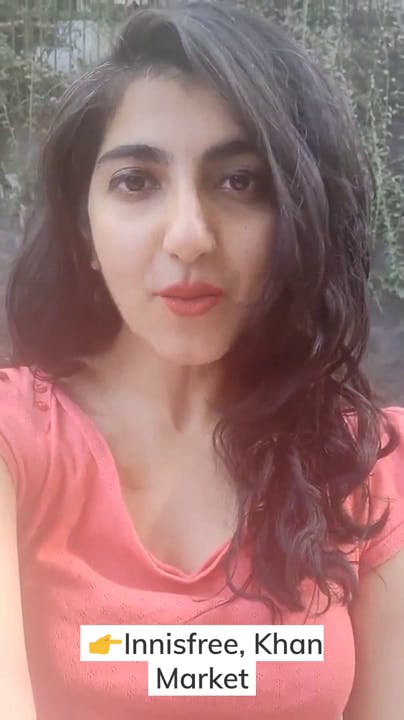 Our Picks From Innisfree's New Volcanic Clay Mousse Mask Range
Korean skincare brand Innisfree recently launched a new range called the Volcanic Clay Mousse Mask Range, and being super enthu about any exciting new skincare launch as we are, we took some of their products for a facial spin. Here's what they've got.
Pore Cleansing Foam
You need a really tiny amount per use given its texture, which means that this bottle will last you a long time. The cleanser contains Jeju volcanic clusters which effectively removes the sebum off the face, while the base is nice and creamy, making it good for dry skin, too.
Price: INR 650
Blackhead 3-Step Program
This is a super-unique blackhead-removing treatment with three different masks, each one with a different purpose. The first sheet opens up your pores, the second removes the blackheads embedded on your nose, and the third then tightens the pores back to prevent the formation of new blackheads. While it's a slightly lengthier process, it's super effective.
Price: INR 200
Clay Mousse Masks
They've got two masks in this range—the Jeju Volcanic Clay Mousse Mask contains glycerine which gives a good dose of moisture to dry skin, whereas the Super Volcanic Clay Mousse Mask contains kaolin, which is known for removing excessive oil and sebum off the face. The mousse-y texture of the mask? Brilliantly light and soft.
As someone with dry skin, I was pleasantly surprised to find that the mousse mask with kaolin worked better for me. It instantly brightened and softened up my dull and tired face; I'd definitely be going back to this one.
Price: INR 1,400 for Jeju Volcanic Clay Mousse Mask and INR 1,500 for Super Volcanic Clay Mousse Mask
Capsule Face Pack
The Volcanic Face Pack was quite similar to the masks, only slightly harder to work with. Though not bad, this did not do anything particularly great to my face, so you might want to give it a miss if you've already got one of the masks.
Price: INR 120
Pore Toner
Another product that worked surprisingly well for me, the pore toner instantly freshened up my skin. But since I didn't really have large pores to test the effectiveness of this, I made my oily-skinned friend try it out. The verdict: The toner is now missing from my bathroom shelf and has found permanent residence in my friend's toiletry bag.
Price: INR 1,600
More Information
Innisfree
Nearest Metro Station: KHAN MARKET
Comments