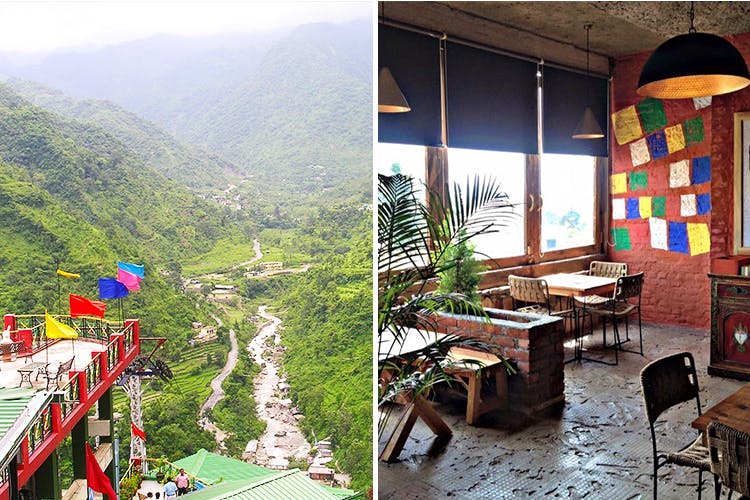 Planning A Day In Dehradun? This Guide Will Sort You Out
Got nothing more than a day in Doon? If you really can't afford to spend some extra time in the valley, we've got you covered. Though it may seem like a small city, the state capital has plenty of sights to see and places to visit (don't even get us started about all the places to eat at), but if you're on a tight schedule and want to make the most of your visit there, here are all the places that should be on your bucket list.
Where To Stay
It's best if you stay somewhere central (even though the maximum time to get from one spot to another is 20 minutes in this city), but it'll just be easier for you to get around in the city. You could stay at Hotel President in Astley Hall, it's smack in the middle of town. Astley Hall has numerous eateries, a chemist, ATMs, an antique store which has a fabulous collection.
You could also stay at The Tea Resort, a boutique hotel located in the heart of the city. It's cute, Insta-worthy and makes well for a budget stay.
Otherwise, you can always stay at an Oyo or an AirBnb– you'll just be crashing here anyway since your entire day will be pretty packed.
Morning Plan
If you're here for just 24 hours, you better be prepared for an early start. Wake up around 8 a.m. and if you have a car (or have a hired one), you can take a morning drive to Landour (it barely takes 45 minutes early morning) for a fresh breakfast at Chaar Dukaan. If you're feeling especially adventurous, you can also go for a quick trek around Mussoorie – there are plenty of short trails around, just ask the locals. We recommend you leave super-early, around 5 am, if you want to watch the sunrise while eating your breakfast.
If you don't have that option, you can go for a quick breakfast to Kalsang's Ama Cafe on Rajpur Road. The cafe's been done up really well – it's got a rustic feel to it, we recommend you grab a seat by the massive windows to enjoy a fantastic view with your breakfast. they have the nicest caramel coffee and fluffy banana pancakes.
You could go to the iconic bakery, Elloras to grab some cold coffee and pastries (we're sure someone told you to get something back from here for them)  Make sure you take home some stick jaws for friends and family.
Afternoon Plan
We'll tell you a few places that you have to visit once you're here. You have an option between visiting the spectacular Forest Research Institute (the architecture is seriously stunning, and you get to visit their gardens, too), or the Mindrolling Monastery in Clementown. It's a 45 minute drive, if you can spare some time. It's got some fascinating stupas and there are authentic Tibetan restaurants around to grab a bite.
Grab lunch at Orchard on Rajpur road – they have the best momos and chilli chicken. There are plenty of small cafes around Orchard to grab some coffee and snacks if you're feeling especially lazy and just want to grab a quiet read and enjoy some good coffee towards the evening.
If you want to stick to central Doon, go to Prez for a hearty meal of butter chicken and naan. Be warned though, you'll be craving a nap after this.
Wrap It Up
You probably think that Doon doesn't have those many bars, and you're absolutely right. Your best bet is The Great Indian Pub – they have nice cocktails and they usually have live music going on. Grab a couple of drinks and wrap up your evening with a quick dinner here.
Comments