Organic Nuts And Squash By Guna To Keep You Going All Day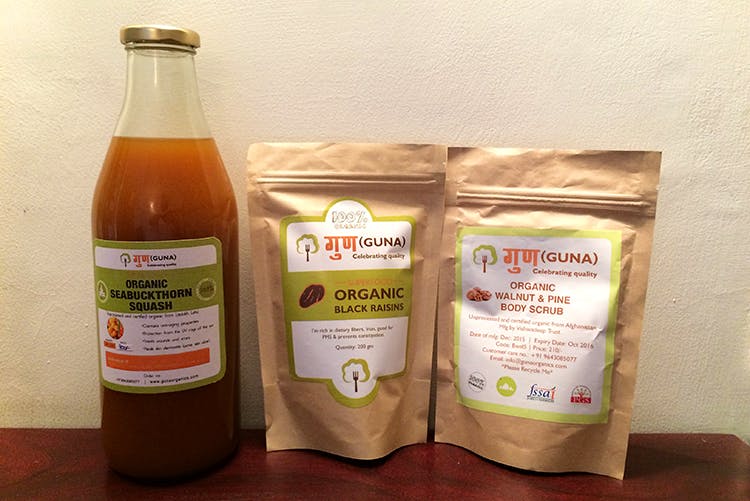 Shortcut
Guna is a new brand that encompasses all organic products, including dry fruits, oils, squashes, and face and body scrubs.
We're Nuts About The PMS Pack
Guna has their nuts sorted by purpose. These combos comprise an assortment of almonds, pine nuts, cashews, walnuts and raisins. There's a small kids pack with apricot seeds which makes for a nifty quick snack on the go, and a Goodbye PMS pack which consists of almonds, cashews and black raisins, and promises to enhance your mood and suppress your pain.
We're definitely bookmarking this for that time of the month.
Apart from these, you can also score organic cold-pressed coconut oil, organic castor oil and organic apricot oil for all your hair, skin or salad needs.
Talking Body
Guna has managed to bottle one of the best sources of antioxidants – the sea buckthorn. It comes in a one-litre bottle in squash form, containing the essence of the little berries and is said to contain anti-ageing properties. It is on the sour side however and may require some getting used to. But hey, for something which supposedly keeps you fit, it's something we're willing to put up with.
For your daily dose of beauty, they've got an almond clove face scrub and a walnut pine body scrub.
Where: Order online here
Price: Starting at INR 500 for a pack of nuts
Find out more about Guna and their workshops here, and follow them on Facebook here.
Comments (0)